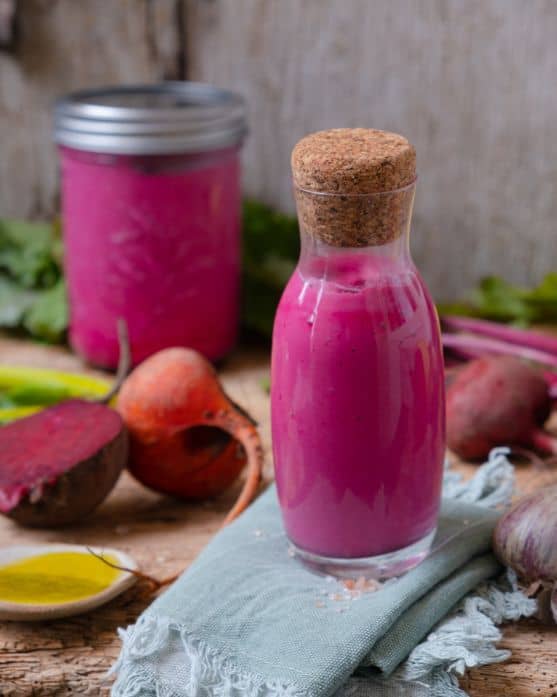 You can use this dressing on any raw vegetables and salads. You can also eat your favourite pasta with it.
I mentioned the dressing here in the video for the perfect meal.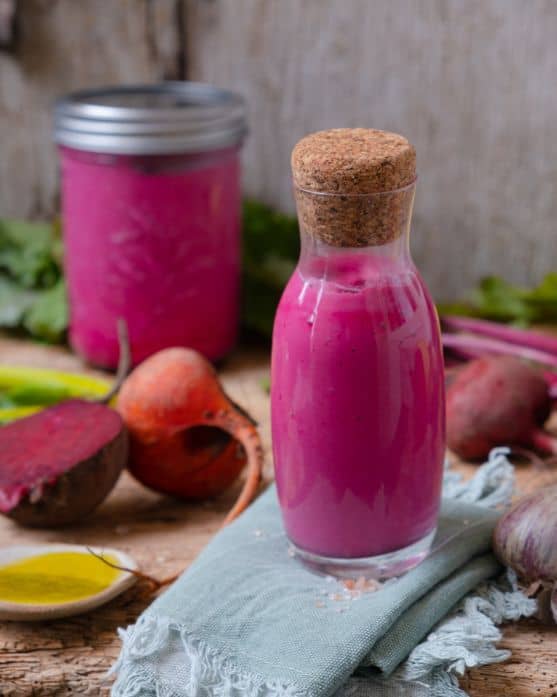 Roughly dice the beetroot.
Grate the lemon zest.
Peel the garlic clove.
Put all the ingredients into a power blender or try to get it as fine as possible with a hand blender.
Blend the mixture on the highest setting until you have a homogeneous red sauce. If this doesn't work at first, scrape the sides of the blender with a rubber scraper and
repeat the process. You can add a little more water to make it smoother.
Put the dressing in a glass jar with a screw cap (please do not put it in a plastic jar because of the acid it contains).
The dressing will keep for three days in the refrigerator.
INGREDIENTS
for 250 ml dressing
1 cooked, peeled beetroot tuber approx. 200 g
70 ml water
3 tbsp tahini / sesame paste
3 tbsp apple vinegar
3 tbsp olive oil
1 clove of garlic
½ tsp salt
Grated zest of an organic lemon