In menopause, on many days, you feel emotional as if you were a 13-year-old again, but with the experience and daily challenging life of a 45-year-old. However, it is counterproductive to deal sensibly with your emotional roller coaster if you have a 13-year-old sitting at home who, like you, feels the desire to emigrate to Canada every day, hug a tree, climb into bed with an idiot, collect kitschy, colorful bracelets or optionally shoes. The only difference is: that one of them still wears braces and curls up under the covers when she's in a bad mood, while the other one has to take care of kids, partner, and work while trying to figure out when she'll finally have some time to herself to run to the bathroom and scream into the towel.
Menopause and puberty feel like shedding their old lives and slipping into a new one, and an optimistic sense of the future is hesitant to emerge, as it is too unknown to both of them what awaits them in the new. The accompanying symptoms for mothers and daughters: are chaos, anger, and tears. And that's precisely what makes the cohabitation of a menopausal mom and a pubescent so tricky. "One blossom, the other wilts," one friend summed it up. "And then both are the same hormone's fault; I don't believe it."
Menopause is truactualften compared to the transformative processes of puberty," says Berlin-based medical psychologist Beate Schultz-Zehden, who has been researching the topic for many years. "Both are menopause, characterized by hormonal and psychosocial changes with a crisis character. In puberty, the question is: Should I remain a child or grow up? In menopause, the question is: Should I remain in senior roles and goals or take on a new task?"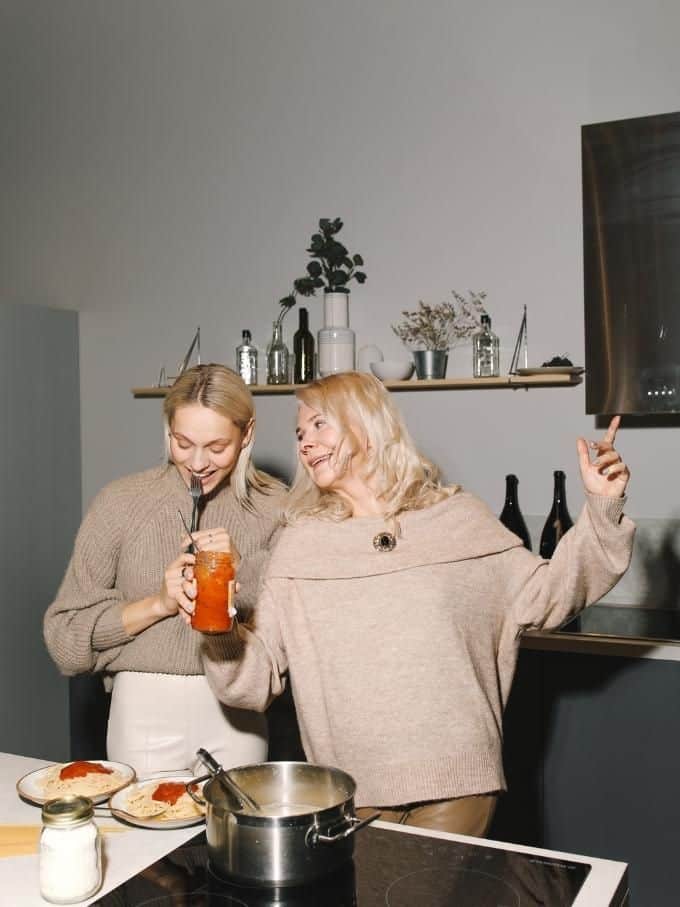 Mothers in menopause see how their daughter's body transforms; remember how strange the first bulges on the chest, the growing hair under the armpits, and around the vagina felt. And how, at the time, you looked at yourself in the mirror and thought, "Who on earth is this person?" The question occurs again some 30 to 40 years later when you look in the mirror, only often rather wistfully.
And then the younger woman in the family also denies you the right to a lustful life during that time. "Mom, turn off the radio and stop dancing; it's undignified." Suddenly you're the older woman who needs to be saved from embarrassment and possible breakage of her tired bones, even though the older woman is only 48. The daughter lovingly puts her arm around her mother's midsection, "because it always wobbles so nicely there," doubts that you can sign up for the Nia course at the gym, "you'd be the only grandma there; that could backfire."
It's not easy to be right in the middle. During menopause, you're looking in two opposite directions: you're often taking care of the younger generation of your children and the older generation of your parents at the same time. You look at where you've come from and where you're going. As a person, as a woman.
A friend of hers put it this way: "My daughter got her first period, and from now on, every month, the reminder that another life could grow in her, while I knew that no life would ever be able to grow in me again. It was a strange feeling of envy that sometimes also makes me unfair to her whims. I find her so ungrateful for all her chances, yet I tend to bite my lip to yell at her about it. After all, I'm also reminding her about what she's going through emotionally."
After a day in a full bath of hormonal fluctuations and under constant fire from her pubescent, the friend secretly smoked a joint in the backyard and was caught by her daughter. "Gross," was all she said. "When you're so crazy again in menopause, I can look forward to it after all."
The following article is about bad jokes, why some people only see you as "a sad human spectacle," and adaptive employers.