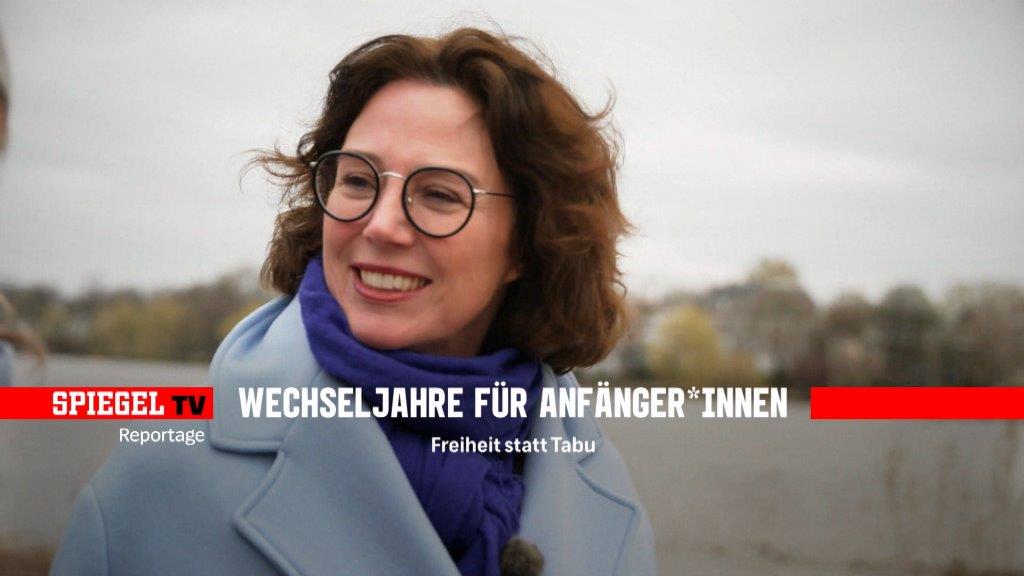 I have already seen a few reports about the menopause. I like this one best of all. Rarely has menopause been talked about in such an affirmative way, without glossing over the annoying complaints that affect two-thirds of all women. The filmmaker Kathrin Sänger has done very thorough research and, above all, got some great women in front of the camera. Absolutely recommended!
On Thursday, 20 October, the SPIEGEL TV report was shown on SAT.1 at 11.20 pm: Menopause for beginners – freedom instead of taboo.
Now it is also available on YouTube:
"If I have to sneeze with a full bladder, then good night, Germany."
– Ildikó von Kürthy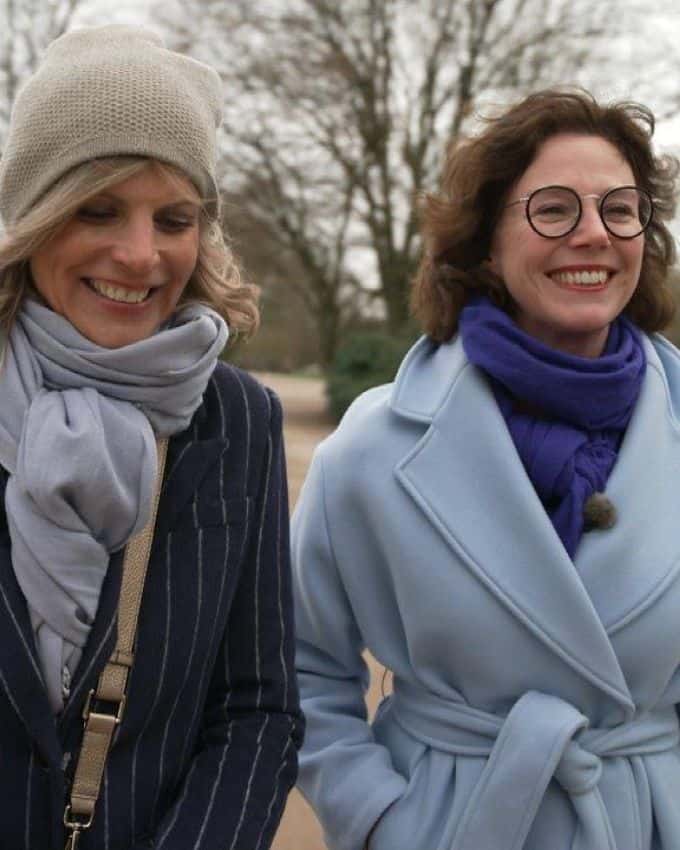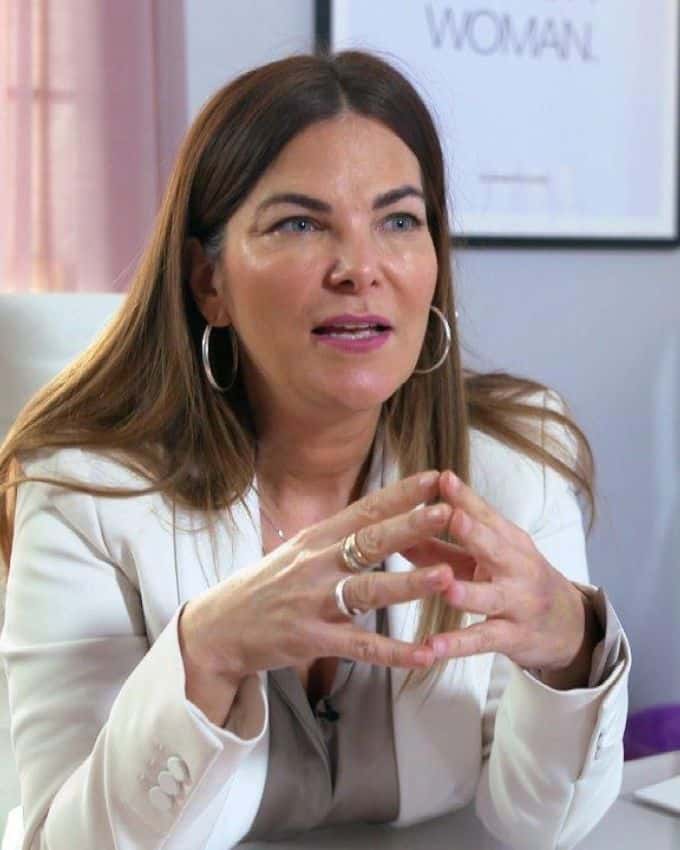 "We don't learn this in gynaecology residency."
says Germany's best-known gynaecologist Sheila de Liz in the film, lamenting that something really needs to change here.
Dr. Sheila de Liz has done so much for women in German-speaking countries. With her book "Woman on Fire: All About the Fabulous Menopause" she has suddenly empowered us to ask the right questions of our doctors. The professional societies are now following suit and want to improve training. I would like to believe that her book has contributed to the fact that something seems to be happening in the professional societies for menopause and endocrinology.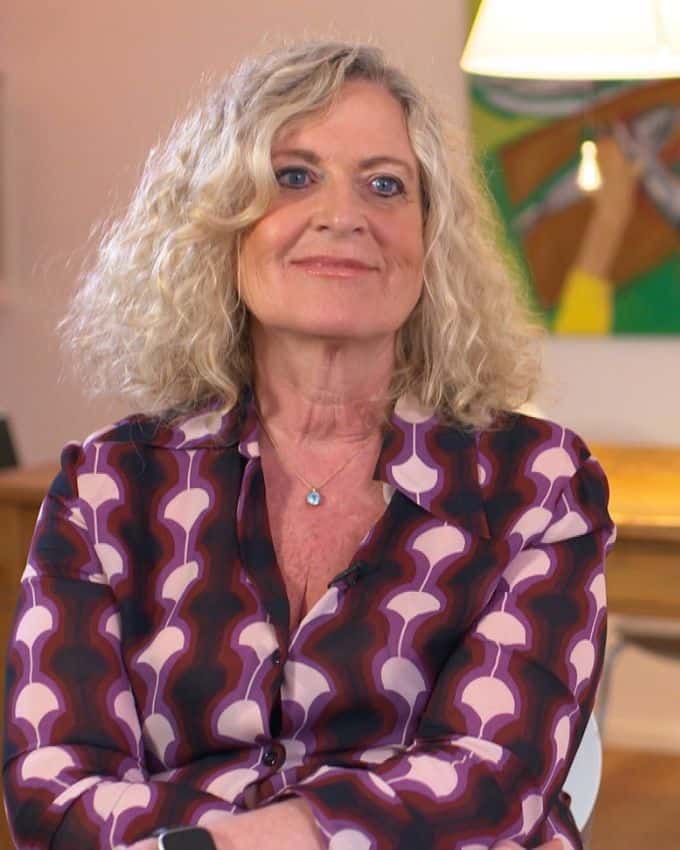 Susanne Fröhlich is very funny and at the same time very clear:
"One was so soft-spoken. That's gone and I appreciate that quality very much."
– Susanne Fröhlich
For men who make fun of their partners' menopause, Susanne Fröhlich has exactly one word to spare:
"Prostate!"
That's right! She doesn't think men handle menopause well at all. I agree with her. This is true not only in general, but especially for the 95% male investors. Ask them if they would invest in a menopause start-up …
Just some numbers: in the past 10 years, less investor money went into all menopause startups combined than into exactly two – 2! – Startups in 2019 that are about erectile dysfunction. What a sky-scraping inequality of funds. But back to the film.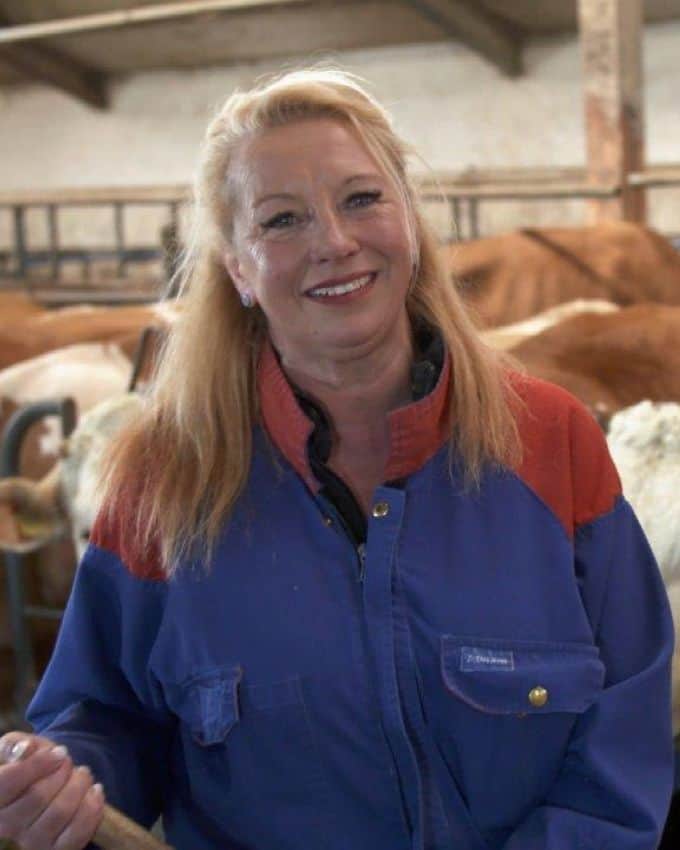 Farmer Karin Mayerhofer has an infectious energy. I immediately want to feed the calves with her and watch her makeover. She has a dressing room that could rival a boutique. After her work is done, she strips off her overalls and transforms herself. She is in a good mood throughout and has no problems with getting older.
"I have a very relaxed relationship with the menopause because you can't always be young …"
– Karin Mayerhofer, farmer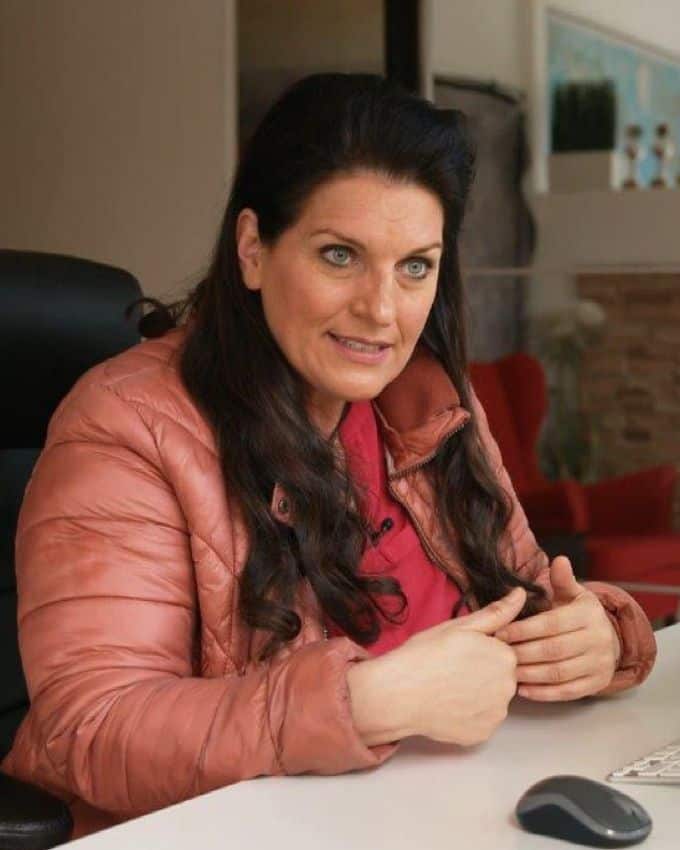 Sooo entertaining and liberating how Ulrike Schreiber deals with all the physical changes. She gets a hot flush in front of the camera. And she doesn't mince her words when it comes to the loss of libido. The formerly very lustful woman suddenly feels nothing. She says in conversation with gynaecologist Sheila de Liz:
"I am asexual … I thought I had to come to terms with it."
To which the doctor confidently replies that she will get her desire back. Among other things, she prescribes her testosterone. We have written something about this here.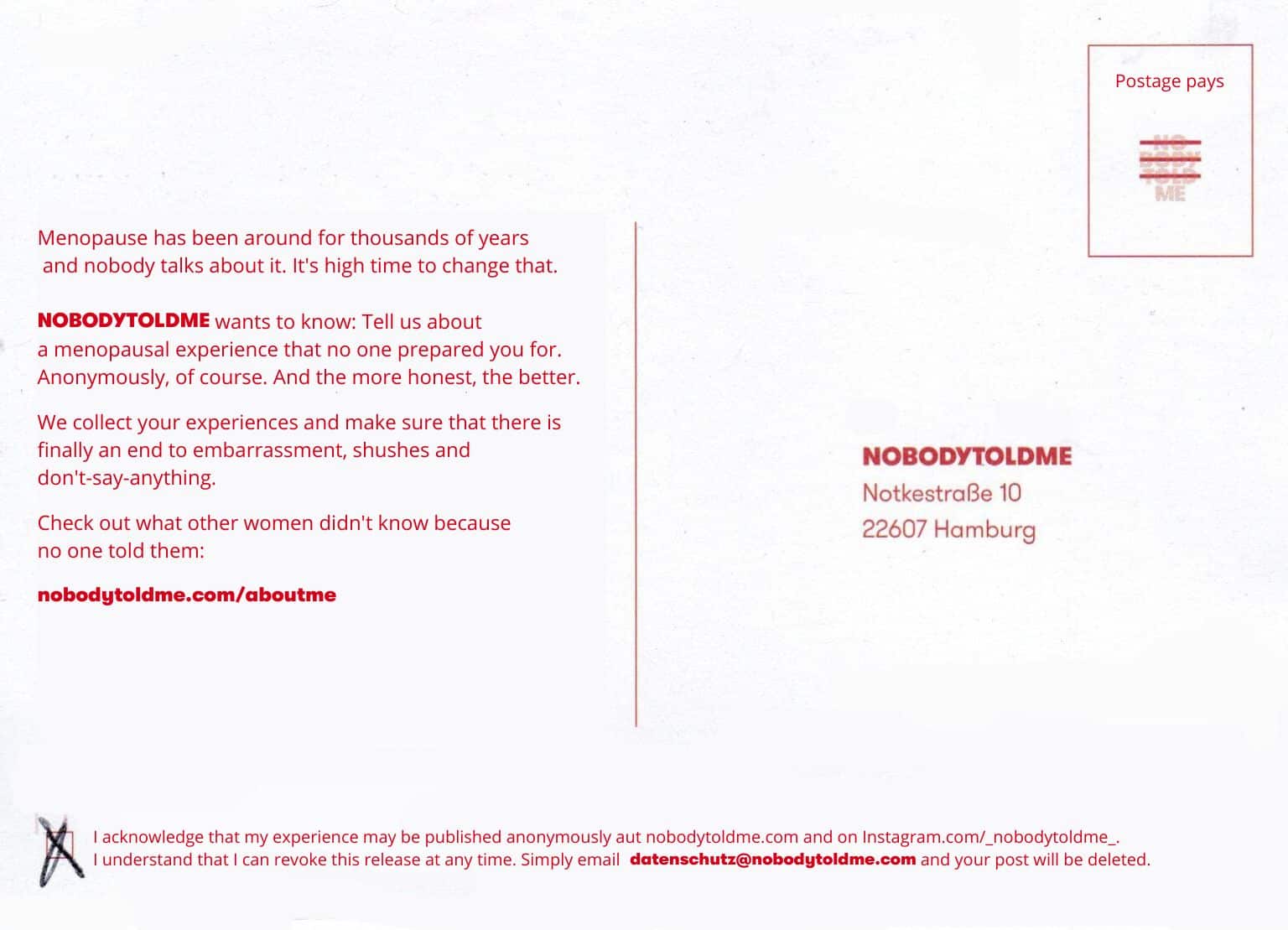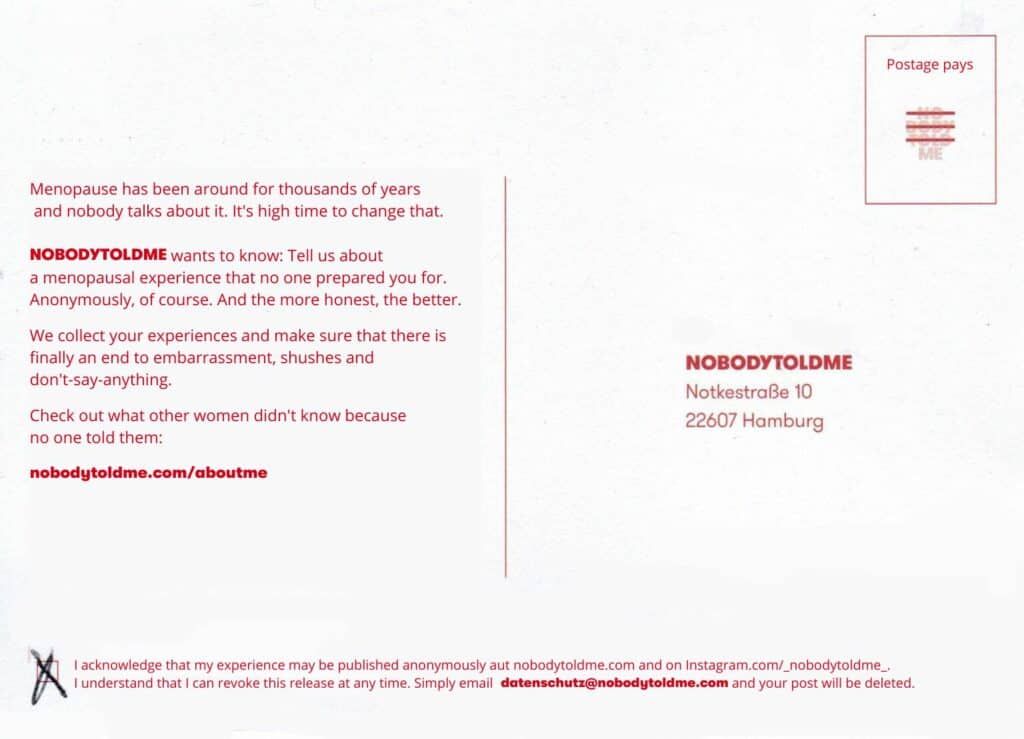 By the way, this is the back of the postcard that I give out every now and then. You can find the completed cards here on this page. Among them are postcards from Sheila de Liz, Susanne Fröhlich, Ildikó von Kürthy and Karin Mayerhofer.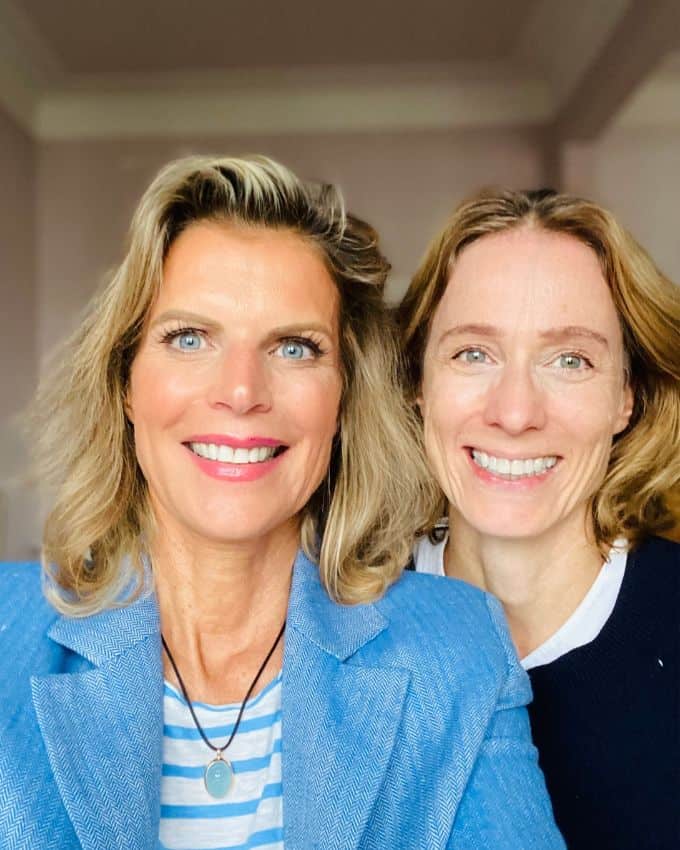 It was very good to see Kate Winslet without make-up in the reportage… This photo was taken when the woman behind this great reportage, Kathrin Sänger, invited me to watch the film together. I wish I had some make-up skills and hadn't let my bicycle helmet flatten my hair. Let's just say: not my strongest suit.
So tune in on Thursday, 20 October evening at 11:20 pm on SAT.1: "Menopause for beginners – freedom instead of taboo".
And yes, I think the time is a bit late – I'm usually asleep by then – but isn't it great that there's a Spiegel TV report at all?! It will be available on YouTube at some point.
Thank you, Kathrin, for this important film.