SWEET POTATO
BREAKFAST HASH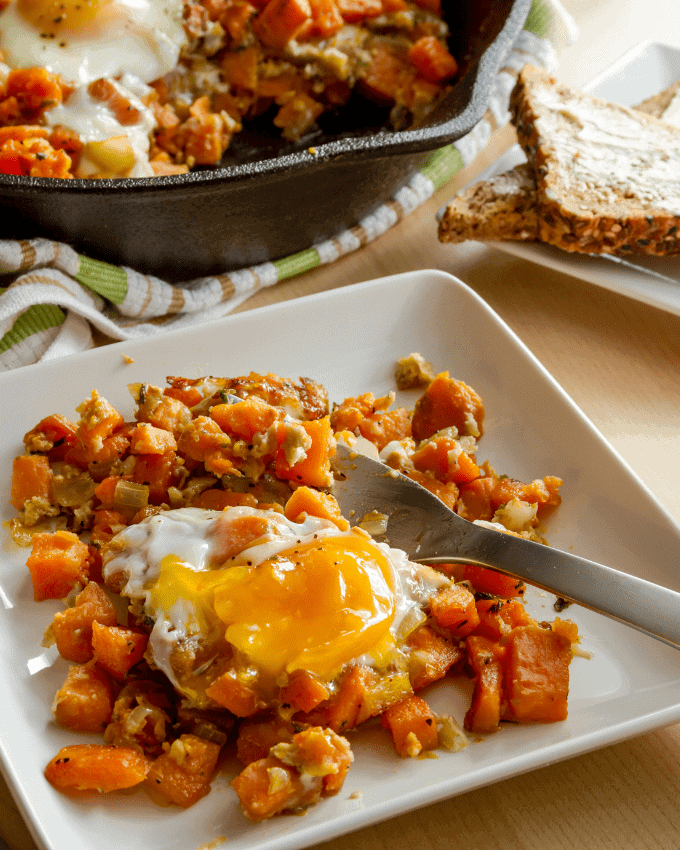 When you reheat the prepared hash, add eggs to the pan and fry them as a fried egg and garnish the whole thing with fresh spring onion at the end.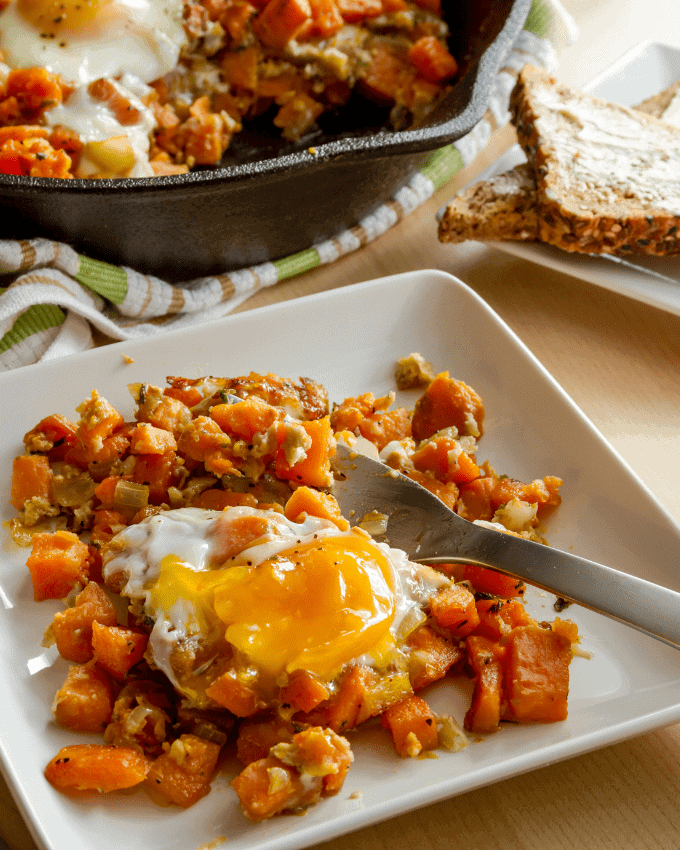 Peel sweet potato; cut into small cubes along with tofu, bell bell pepper, garlic and onion.
In a large skillet, heat oil over medium heat; add tofu cubes and fry until crisp; remove and pat dry with paper towels.
Add onions and peppers to skillet and sauté lightly for about a minute.
Add sweet potatoes and season to taste. Sauté vegetables for 10-20 minutes, stirring regularly; place a lid over the pan during the last 5 minutes until sweet potato cubes are nice and soft.
Meanwhile, slice kale into thin strips.
Add kale strips and tofu to vegetables and stir again for 1-2 minutes until kale turns a deep green color.
INGREDIENTS FOR 4 SERVINGS
two large onions, diced
3 red bell peppers, diced
3 large sweet potatoes, peeled and diced
1-2 packets of smoked tofu
500 g kale, torn into coarse pieces
For seasoning: turmeric, garlic powder, paprika powder,
salt & pepper