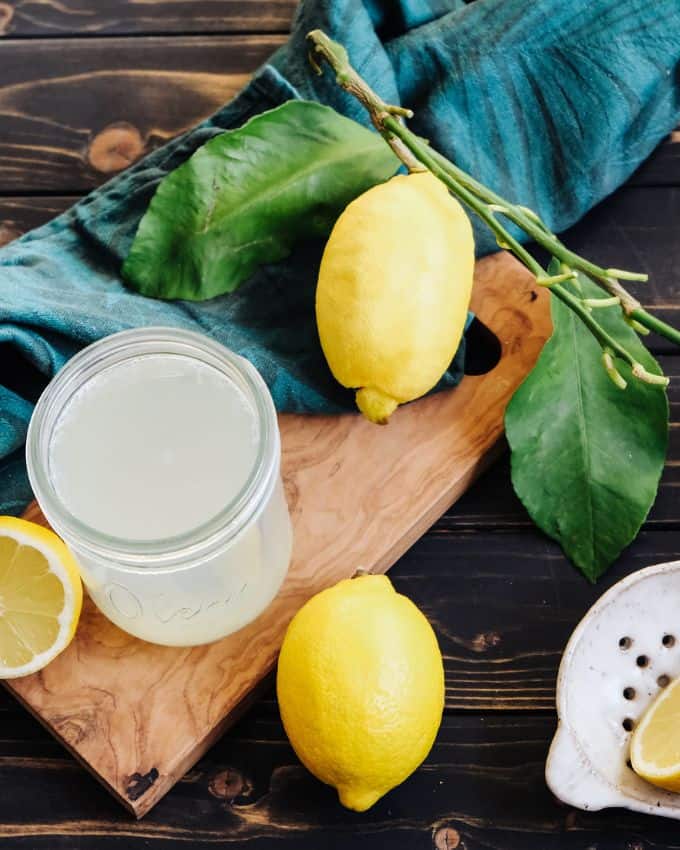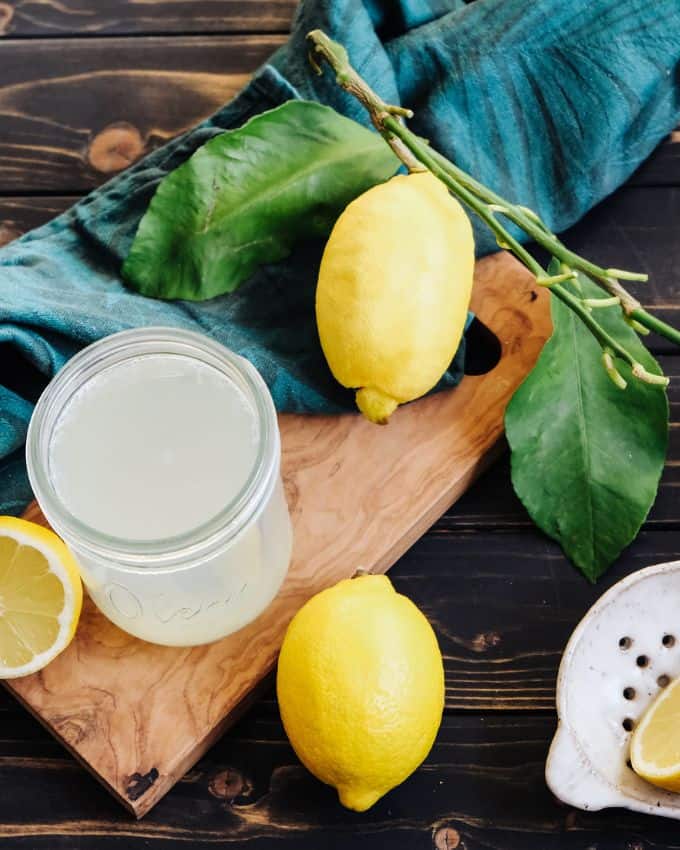 Start your day with a glass of lemon water. I add the juice of half a squeezed lemon to a glass of warm water. You can do this directly with your hands. It's a good finger workout and the washing up is kept to a minimum. The seeds usually sink to the bottom. Alternatively, you can use a lemon squeezer made of glass, stainless steel or porcelain. In any case, it's better not to use a plastic one. Why? I'll explain in phase 7.
Drink this directly in the morning, if it agrees with you. You can vary the acidity. Too acidic is – in the long run – not good for your teeth. If in doubt, ask your dentist if you can do this, or dilute it with more water if you know you have to be careful.
In any case, to protect your teeth, it is better to drink the lemon water quickly and then take another sip of still water afterwards.
If you use boiling hot water, the vitamin C will be destroyed. That's why I fill my glass with still water from the tap in the morning and add a dash of hot water, only then do I add the lemon juice. Alternatively, you can let the boiling water cool down and when it is no longer so hot, add the lemon water.
ZUTATEN INGREDIENTS
2 lemons
3 sealable glass vials