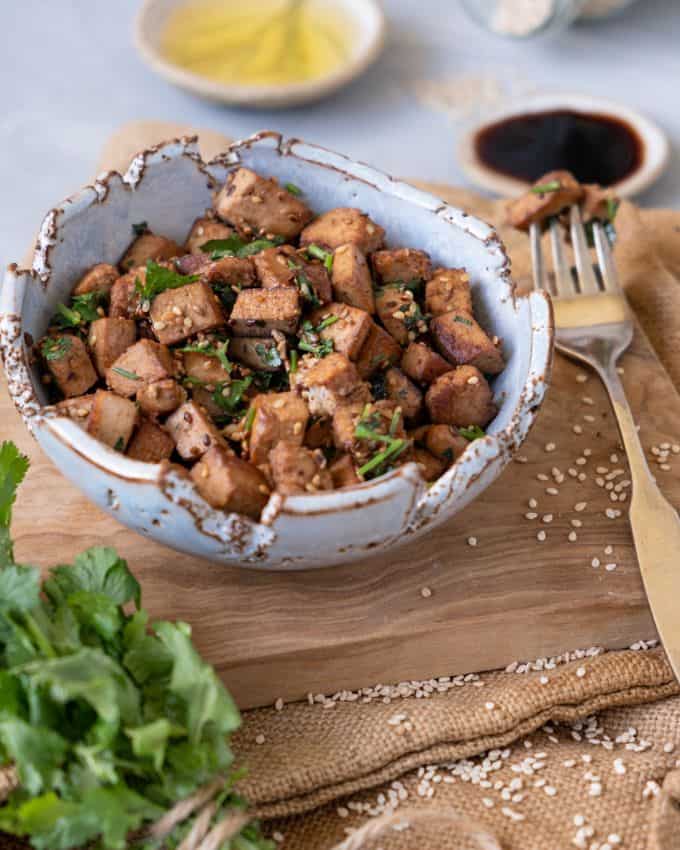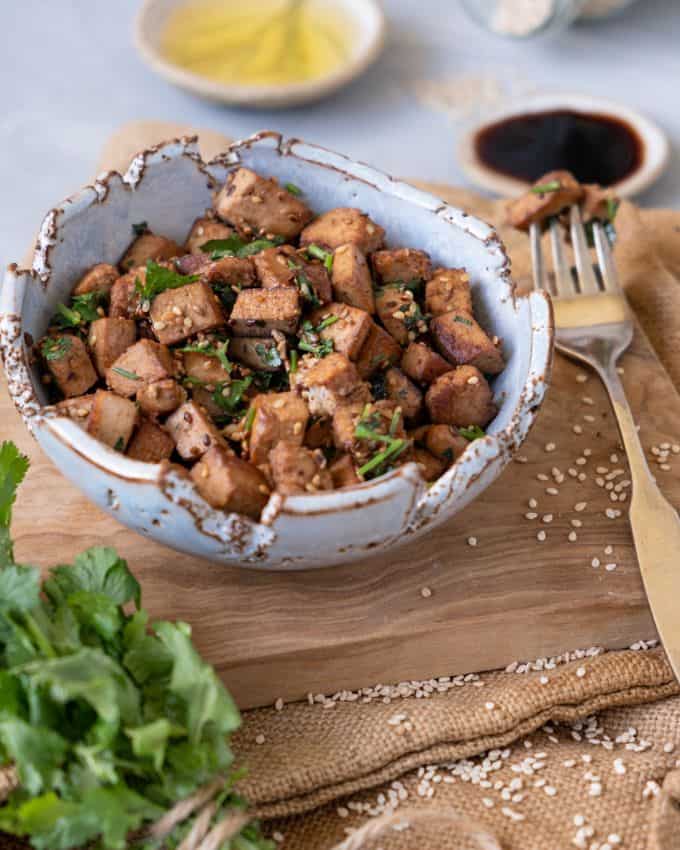 Mix the soy sauce and sesame oil in a bowl.
Cut the tofu into bite-sized cubes and add to the marinade.
Leave to marinate for 30 minutes.
Gently fry the cubes until desired browning.
Garnish with fresh coriander and sesame seeds.
INGREDIENTS
400 g tofu
4 tbsp soy sauce
2 tbsp sesame oil
sesame seeds
fresh coriander
Oregano
Ein typischer Bestandteil der mediterranen Küche, Oregano ist bekannt für seinen leichten aromatisch-scharfen Geschmack, welcher die Aromen von Essen etwas süßer macht. Es passt perfekt zu Gemüse und vielen Soßen. Besonders lecker schmeckt es in Kombination mit Thymian und Rosmarin.
Oregano hat einige Vorteile für unsere Gesundheit. Er ist zum Beispiel gut für die Verdauung und seine ätherischen Öle haben entzündungshemmende Effekte, aus diesem Grund benutzt man ihn oft bei Erkältungen oder Atemwegsproblemen.