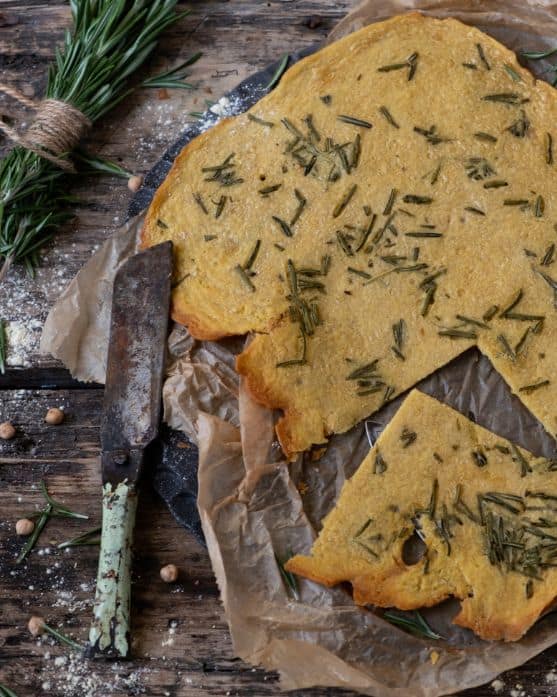 Patricia recommended this recipe. She wrote: "Don't be surprised, the batter is very runny. I put this amount in metal pans that also go for the oven. The thickness for me is then 1 cm and I bake them by feel without a grill."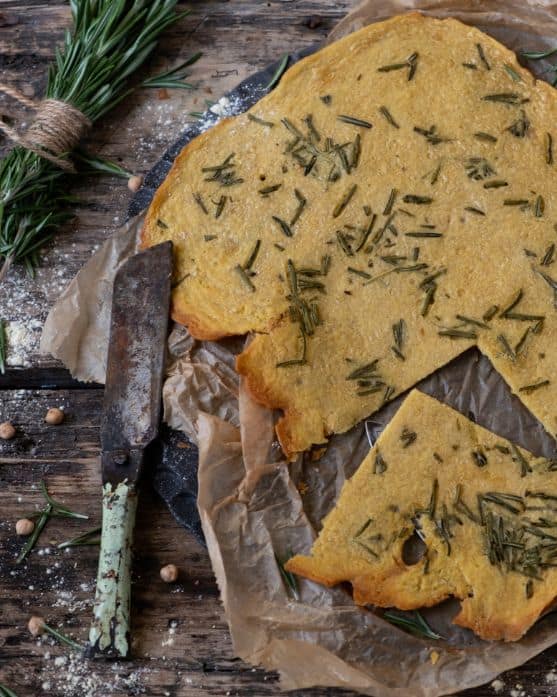 Mix the chickpea flour with the water in a blender. Mix until there are no more lumps. Stir in half of the olive oil, 30 ml.
Let the dough rest for at least 4 hours (good things take time).
Preheat the oven to 220 °C fan oven.
Take a dark baking tray, line it with baking paper and pour the olive oil on top.
Pour the batter onto it. Spread it evenly.
Sprinkle the rosemary needles on top.
Bake the pizza in the oven for at least 10 minutes until it is golden brown. You can switch on the grill function briefly at the end. But don't let it get burnt.
Take the pizza out of the oven and sprinkle with salt and pepper.
INGREDIENTS
for
250 g chickpea flour
650 ml water
1 tsp iodised table salt
60 ml olive oil
4 sprigs rosemary
salt & pepper
Teflon-free baking paper