BROCCOLI SALAD
WITH APPLE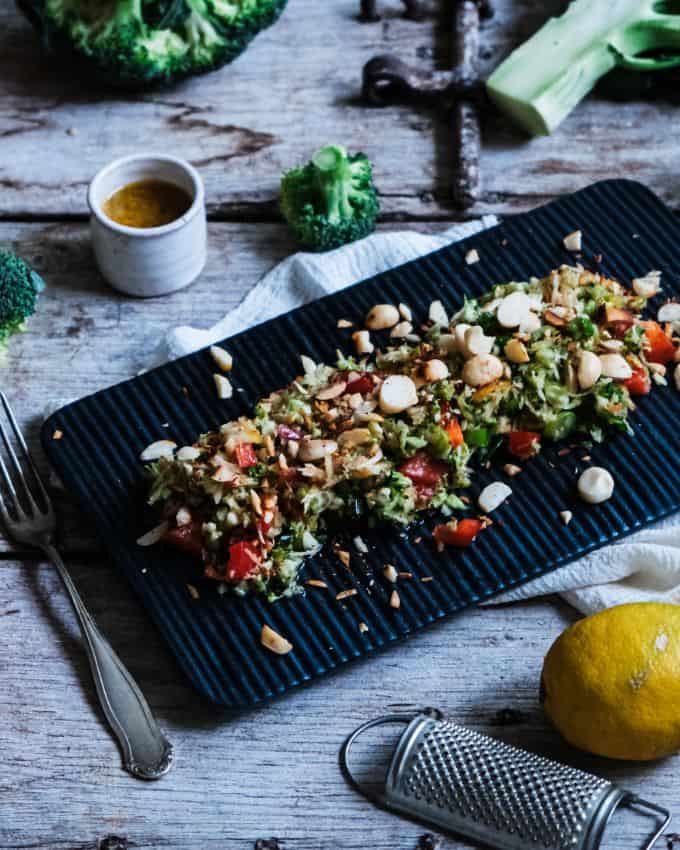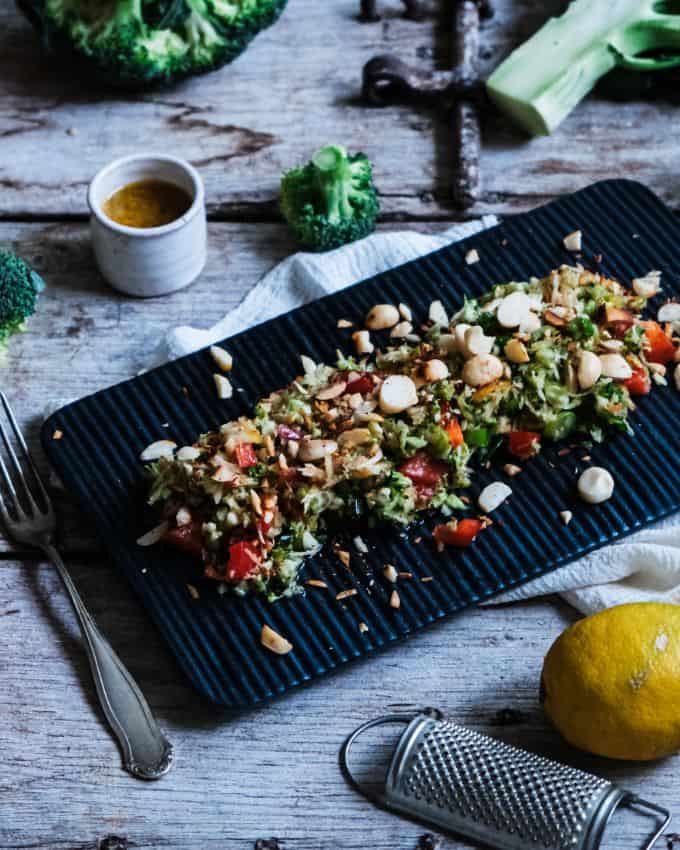 First of all chop the florets perfectly.
Apple must be grated it using a grater.
Slice the peppers finely.
Cut the spring onions into thin rings.
Grate the zest of the lemons.
Mix the lemon juice with white balsamic vinegar, honey, mustard, ground pepper, and salt.
Marinate the salad with the dressing and olive oil.
Approximately 10 minutes should be enough time for the salad to stand.
Serve with sunflower seeds sprinkled on top.
INGREDIENTS
1 large broccoli
1-2 apples
1 red pepper
3 spring onions
1 tablespoon lemon zest
1½ organic lemons
3 tbsp white balsamic vinegar
1½ tsp honey
1½ tsp mustard
1½ pinches
ground pepper
¾ tsp salt
6 tbsp olive oil
5 tbsp sunflower seeds