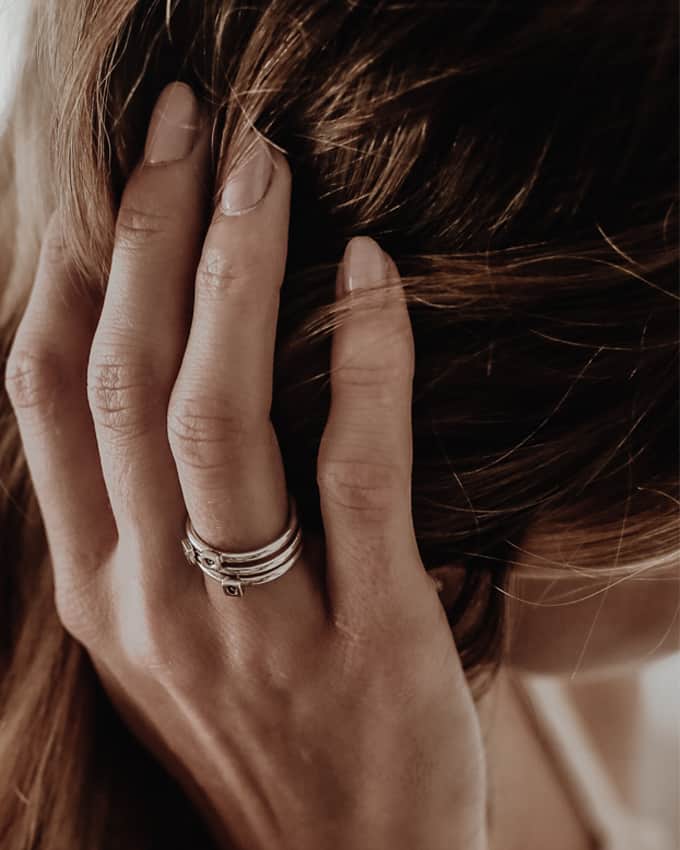 Have you also mentioned the word "separation" lately? In China at least, filings for divorce have skyrocketed. And from my own observations I can say that our relationships suffer quite a bit under these special conditions. This is especially true for couples who have children and who (have to) work from home. I mean, how are things supposed to stay normal in that situation?
Because it's not normal what's going on at the moment. All of a sudden, we have to cook, clean up, play and comfort way more than before, all while working at the same time. Suddenly we are fighting for child-free time for video calls and have to negotiate what was otherwise taken for granted. Which job is more important, mine or yours?
Being a couple in a time of crisis…
A situation like this is a good litmus test for the quality of a relationship. How much patience, respect and appreciation is still there for the other person, when nothing can be taken as a given? You don't have to be a couples' counselor to quickly recognize which couple has a solid foundation and which does not.
And at the same time, one should not overestimate the whole thing. It is an extreme situation that we are in at the moment. And it also offers a chance to acknowledge that things can't work the same way as in pre-Corona times. We now all have the opportunity to renegotiate as a couple what is important to us. And each of us has our own pace for learning. The more we are stuck in our traditional patterns, the harder it will be for us to change them. Couples who have broken away from these patterns from the very beginning have an advantage. The other day I talked to an acquaintance of mine who had divided the childcare fifty-fifty from the beginning. This is still rather the exception nowadays. In most cases, the woman still takes twelve months parental leave and the man two months.1 And as a rule, the woman tends to switch to part-time work afterwards. For my friend it's different. She told me that things are currently going very well for them. Separation is not an issue at all. But she also said that in her lived model, as a mother you have to accept very early on that the children are just as happy to go to daddy as they are to go to mommy. And that the father might do things differently at home with the children than she would have done herself. But because they broke away from the traditional roles at an early age, they now find the more difficult conditions less stressful. And what can the others do? Deborah Gonzalez from the St. Gallener Tageblatt has put together some good tips on what couples can do so that they don't have to go to extremes: "Is the corona lockdown bad for love?"
MENOPAUSE AS CRISIS?
My topic is actually a different one: what about separations among women who have reached midlife? Does one have anything to do with the other? Because something else happens with the decline in estrogen: we women become clearer, know more about what we want and act accordingly. Estrogen is the hormone that makes us women pleasing and soft. It shapes "typical female behavior": Outward expression, empathy, enthusiasm, good mood. It makes us want to be closer to our partners. Estrogen increases sensory perception and sensuality. Dr. Dr. Beck describes this in much more detail in his book "Natural Hormones"2 (affiliate link). If our body now releases less estrogen, this alone can have an effect on our behavior. But some of us can also have an androgen surplus. Androgens are sex hormones that stimulate or control the development and maintenance of male characteristics. The best-known androgen is testosterone. And yes, women also produce testosterone. It increases our drive, makes us self-confident, risk-taking and active. Now, as testosterone becomes more permeable during menopause, we become clearer about what we want, we can also become more irritable and aggressive. Hormones shape our nature and of course we also change over time depending on the circumstances we're in, the people we surround ourselves with and the things that happen to us. And it is more likely that others notice it than that we notice it ourselves. My partner once quoted someone with the following statement:
"Men want women to stay the way they are and women want men to change. Neither is going to happen." 
Not everyone can cope with these changes equally well. Nor do they happen overnight, but rather gradually. Whether there's a corona crisis or not, whether we are experiencing hormonal changes or not: a good relationship is work, and it's work for both sides. In the best case it's easy and it's definitely easier if a couple stays in dialogue.
WIVES ACCOUNTED FOR 51.5%OF DIVORCE FILINGS
Do disproportionately many women separate from their partners during menopause nowadays? I asked statista about this:
In 2018, women were on average about 44 years old at the time of divorce, men about 47. In 2000, women were about 39 and men about 41.3
This is due to the fact that nowadays women and men marry later. Whereas in 2000 they were on average around 28 years old at the time of marriage, by 2018 they were around 32 years old.4
On average, couples who divorced in 2017 look back on 15 years of marriage. And this number is rising steadily, partly because today more couples who have been married for 25 years or longer are getting divorced. In 1993, only half as many long-term marriages were divorced and the average duration of divorced marriages was 11 years and 6 months at that time.5
Of course, one cannot conclude from these figures that the menopause is responsible for the large number of divorces. But divorce is less stigmatized today, more women are employed, and so it is not surprising that more long-term marriages are divorced. The changes during menopause could at least have a part in this existential decision – for both women and men. It is also interesting to note that the majority of divorce petitions, 51.5%, were filed by women.5 I have a hypothesis: if more men and women knew about the possible changes a woman might experience during the menopause, they would better understand their own behavior or that of their wives and be able to act accordingly. It is no coincidence that Ruth Devlin, advocate for menopausal education, has written a book entitled "Men… Let's Talk Menopause." (affiliate link). She got the inspiration for it from the many women in her lectures about menopause. Her book begins as follows:
"So, she is going through menopause. Gone is the calm, easy-going woman with razor-sharp mind you once admired. In it's place, an irritable, anxious and increasingly forgetful one." –Ruth Devlin 
With this in mind, there is still a lot to be done on both sides. What is your opinion on this topic?
1) Statista, Alexander Kunst, Umfrage zur Dauer der Elternzeit in Deutschland nach Geschlecht 2017, https://de.statista.com/statistik/daten/studie/727825/umfrage/dauer-der-elternzeit-in-deutschland-nach-geschlecht/
2) Dr. Dr. Thomas Beck, 2016, Natürliche Hormone: Mehr Gesundheit und Lebensfreude durch einen ausgeglichenen Hormonhaushalt. Die Rimkus®-Methode (Partnerlink)
3) statista, J. Rudnicka, Durchschnittsalter bei Ehescheidung in Deutschland bis 2018, 30.07.2019, https://de.statista.com/statistik/daten/studie/453647/umfrage/durchschnittsalter-bei-ehescheidung-in-deutschland/
4) statista, J. Rudnicka, Heiratsalter lediger Frauen in Deutschland bis 2018, 27.11.2019, https://de.statista.com/statistik/daten/studie/1329/umfrage/heiratsalter-lediger-frauen/
5) DESTATIS, Deutlich weniger Ehescheidungen im Jahr 2017, Pressemitteilung Nr. 251 vom 10. Juli 2018, https://www.destatis.de/DE/Presse/Pressemitteilungen/2018/07/PD18_251_12631.html