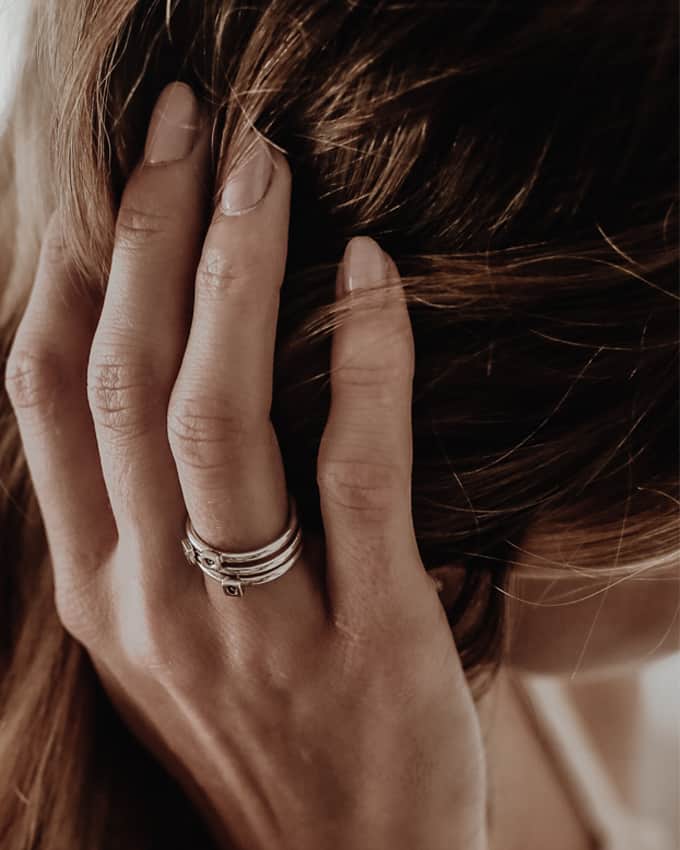 Was the word "separation" ever mentioned in your relationship? In China, at least, the number of divorces has skyrocketed. Based own observations, in pandemic times our relationships suffer quite a bit. This is especially true for couples who have children and (have to) work from home. How is that supposed to work out smoothly?!
What's going on at the moment is not normal. All of a sudden, we have to cook, clean up, entertain, comfort, keep apart and at the same time work our normal hours. Now we are fighting for child-free times for video calls and have to throw away our 'normal' routines. Which job is more important, mine or yours?
How couples can cope during a crisis…
ADJUSTMENT TAKES TIME
A situation like this is a good test for the quality of a relationship. How much patience, how much respect, how much appreciation is there for the other person when nothing can be taken for granted? You don't have to be an expert in relationships to quickly recognise which couples have built their relationship on a good basis and which don't. However, we should keep in mind that we are in an extreme situation. So we should recognise that relationships can't work the same way as pre-Corona times. We should use this as an opportunity to reflect on what is important for us as a couple. This might take longer for some individuals. The pressure of traditional social rules makes it harder to choose what is important to us. So couples who have ditched these patterns from the start have a clear advantage.
The other day I was talking to a friend who had split childcare equally with her partner from the start. Sadly this is still an exception. In most cases, the woman takes twelve months of parental leave and the man only two months.¹ After parental leave, the woman usually switches to part-time work. This is not the case for my friend and she assured me that their relationship is very strong. With equal childcare, she had to accept very early on as a mother that the children like going to their father just as much as to their mother. And also trusting the father that his childcare approaches might be different than hers but still good. Because the two of them broke away from the traditional pattern early on, they are dealing with childcare in pandemic times better than most parents.
MENOPAUSE AS A CRISIS?
My topic of interest is another one: what is the situation like with separations among women who have reached midlife? Could the one have anything to do with the other? With the decline of oestrogen, something else happens: we women become clearer, we know what we want and act accordingly. Oestrogen is the hormone that makes us women submissive and soft. It shapes "typical female behaviour": Caring what others think of one, empathy, enthusiasm, enterprise, and good mood. It makes us increasingly seek closeness and acceptance from men. Oestrogen increases sensory perceptions and sensuality. Dr. Dr. Beck describes this in much more detail in his book "Natural Hormones"². So if our body now secretes less oestrogen, this alone can affect our behaviour. But it can also come to the point where some of us get an excess of androgens. Androgens are sex hormones that stimulate or control the development and maintenance of male characteristics. The best-known androgen is testosterone. And yes, as women we also produce testosterone. It increases our drive and gives us self-confidence and willingness to take risks and makes us more active. Now, when testosterone becomes increases during menopause, we become clearer in what we want, we can also become more irritable and aggressive. Hormones shape us as well as we also change over time depending on the circumstances we put ourselves in, the people we surround ourselves with and the things that happen to us. And often instead of ourselves, others notice this change. My friend once quoted someone who said
"Men want their women to stay the way they are and women want men to change. Neither will happen."
Not everyone copes with the changes equally well. They usually don't happen overnight either, but rather gradually. Whether it's a Corona crisis or not, hormonal changes or not: a good relationship needs work on both sides. Hopefully, it is easy and it is easier when a couple stays in dialogue.
WIVES FILED 51.5% OF DIVORCE PAPERS
So does a disproportionate number of women now break up during menopause? I asked statista about this:
In 2018, women were on average about 44 years old at the time of divorce, men about 47. In 2000, women were about 39 and men about 41.³   

This is because women and men are marrying later today. While in 2000 they were on average about 28 years old at the time of marriage, in 2018 they are about 32 years old

.4

On average, couples who divorced in 2017 were 15 years married. And this number is continuously rising, also because nowadays more couples are divorcing who have been married for 25 years or more. In 1993, only half as many long-term marriages were divorced and the average duration of marriage was 11 years and 6 months.

5
Of course, one cannot conclude from these figures that menopause is responsible for a large number of divorces. But nowadays divorces are less stigmatised, more women are employed and so it is not surprising that more long-term marriages are divorced. Menopausal changes may have at least some part in this existential decision – for both women and men. It is also interesting to note that wives filed the majority of divorces (51.5 %).5
I have a hypothesis: if more men and women knew about the possible changes in a woman during menopause, they would better understand and act on their own or their wife's behaviour. It is no coincidence that Ruth Devlin, an advocate for more education around menopause has written a book called: "Men… Let's Talk Menopause.". She had been inspired to write it by the many women in her lectures on menopause. Her book begins as follows:
"So, she is going through menopause. Gone is the calm, easy-going woman with a razor-sharp mind you once admired. In its place, an irritable, anxious and increasingly forgetful one."-Ruth Devlin 
In this sense, there is still work to be done on both sides. What is your opinion on this topic?
1) Statista, Alexander Kunst, Survey on the duration of parental leave in Germany by gender 2017,https://de.statista.com/statistik/daten/studie/727825/umfrage/dauer-der-elternzeit-in-deutschland-nach-geschlecht/
2) Dr. Dr. Thomas Beck, 2016, Natürliche Hormone: Mehr Gesundheit und Lebensfreude durch einen ausgeglichenen Hormonhaushalt. Die Rimkus®-Methode (Partnerlink)
3) statista, J. Rudnicka, Average age at divorce in Germany by 2018, 30.07.2019,https://de.statista.com/statistik/daten/studie/453647/umfrage/durchschnittsalter-bei-ehescheidung-in-deutschland/
4) statista, J. Rudnicka, Marriage age of single women in Germany by 2018, 27.11.2019,https://de.statista.com/statistik/daten/studie/1329/umfrage/heiratsalter-lediger-frauen/
5)DESTATIS, Significantly fewer divorces in 2017, Press release no. 251 of 10 July 2018,https://www.destatis.de/DE/Presse/Pressemitteilungen/2018/07/PD18_251_12631.html