BODY RESET: WHAT PARTICIPANTS SAY
"My husband said to me, 'You seem younger somehow'. "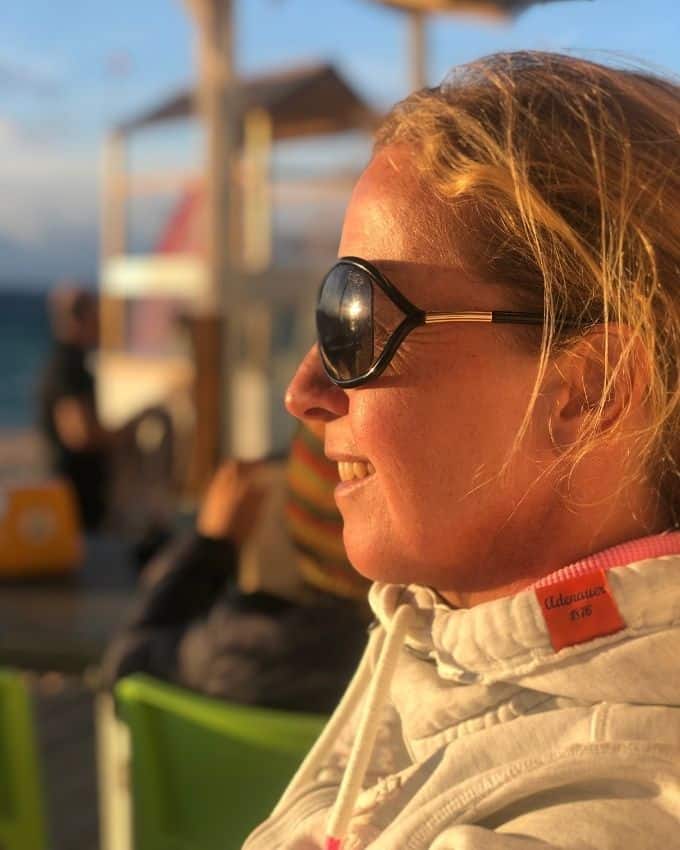 Karen
"Exciting like a thriller:your courses, your mails, your tips. My body starts to react only after 2 weeks, but the whole consciousness has changed. I have had the experience of transforming things, e.g. I felt much better after omitting legumes. A small sip of coffee in transition was better than an Ibu. I have not finished reading this mystery novel by a long shot, I can feel it." - Karen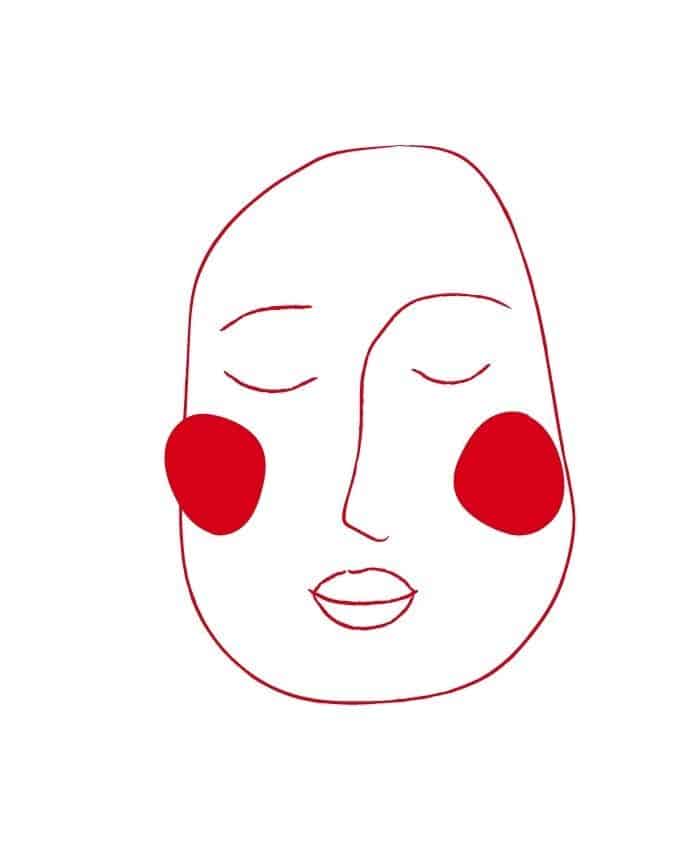 Barbara
"The very well-founded, but also light and humorous way in which Susanne passes on her great knowledge impressed me very much and her enthusiasm was palpable and contagious. I felt in good hands at all times, as Susanne was always available for questions. I would never have thought that I could get rid of my cravings for sweets so quickly. My body image has noticeably changed and improved for me." - Barbara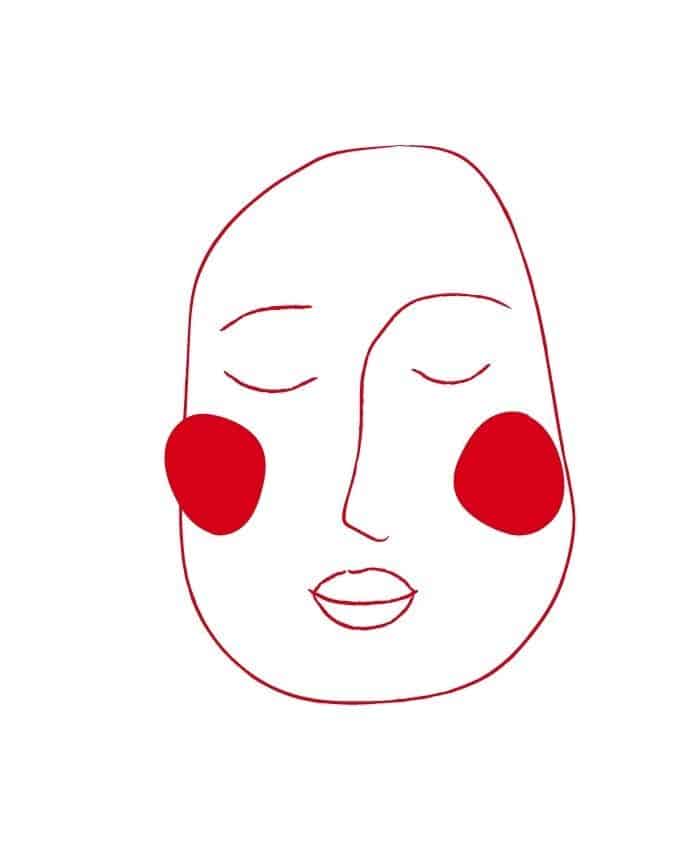 Fredi
"I am especially happy about the new energy I gained from the course. My afternoon lows are history! I feel lighter and more alert overall. In addition, the course has given me many new insights into nutrition. Even though I was already doing a lot of things right before the course - I also learned that through BODY RESET. During my perimenopause, I have 1-2 days a month when I am particularly tired and fatigued, combined with muscle and joint pain. I then feel like I am getting a cold, but it never comes. With my new knowledge, I will also cut out some foods after the 21 days to see if these symptoms improve as well. Best comment from my husband, "You've gotten pretty crisp". My expectations were exceeded! Thank you so much, dear Susanne!" - Fredi
"You've gotten pretty crisp."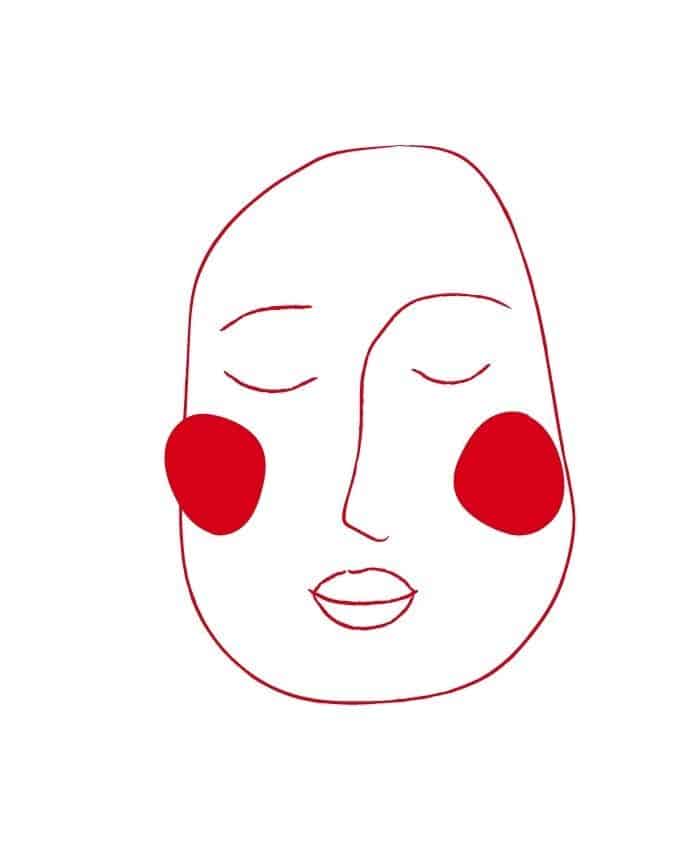 Alexandra
"Susanne manages to pass on current nutrition and health expertise in an inspiring and motivating way, so that I - myself a graduate in oecotrophology - learned a lot and also put it into practice. Great course, definitely recommendable!"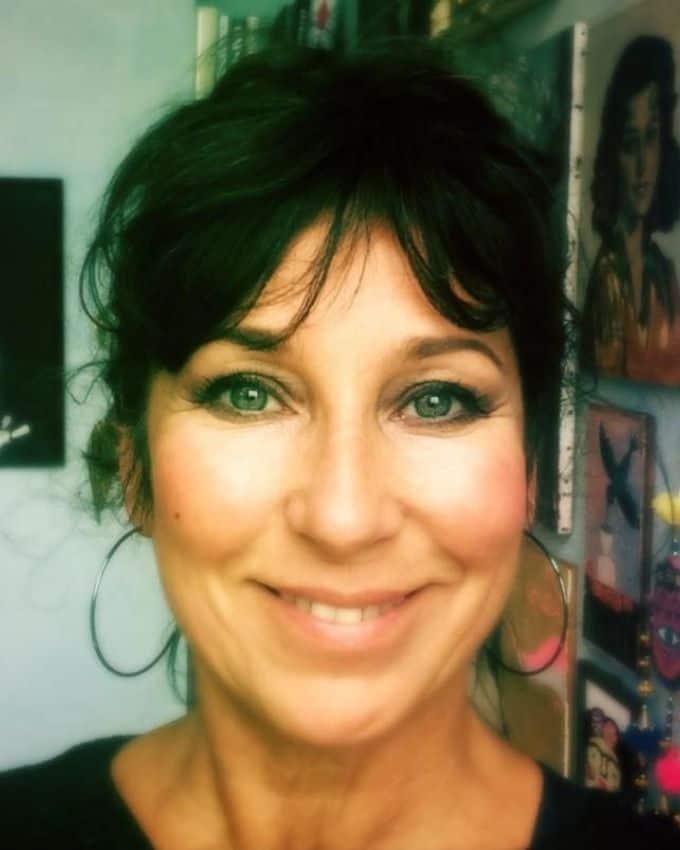 Tanya
"Gone is "I don't know you, but I'll wash you anyway". ...I finally like myself again..." - Tanya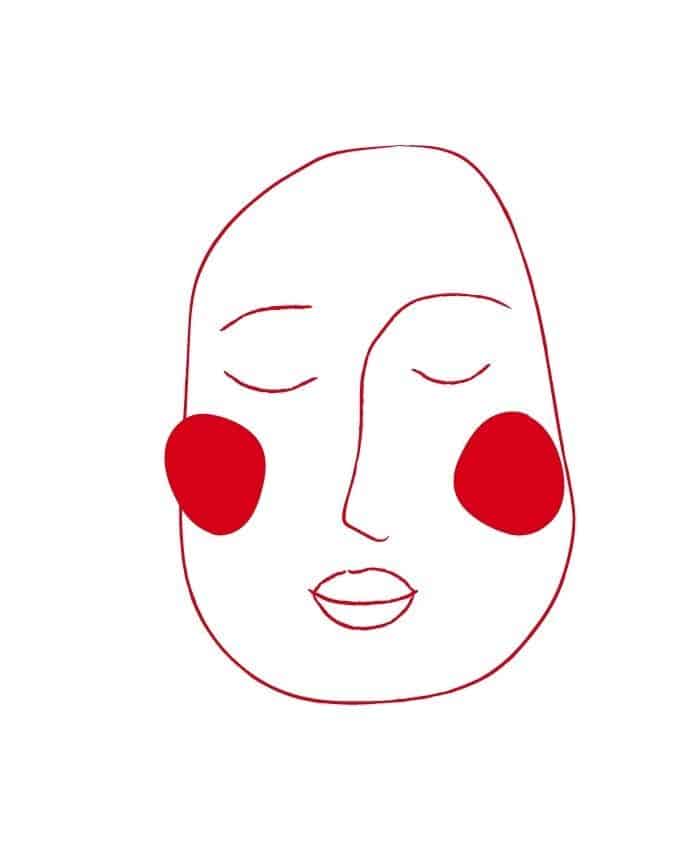 Franziska
"Reading about Body Reset a few days before starting was the best thing that could have happened to my well-being this year. Susanne accompanied the group with a lot of sensitivity and sound knowledge. With that, it was very easy for me to put the focus back on nutrients in my diet and foods and was rewarded very quickly with better sleep and more balance."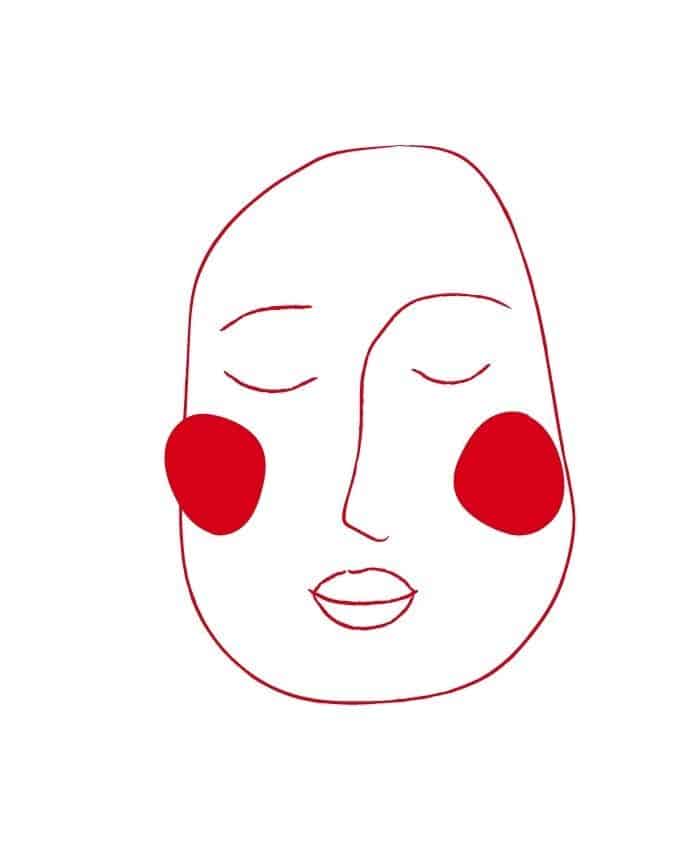 Simone
"The best gift I gave myself for my 50th birthday! Great prepared and entertainingly conveyed information, supportive woman power in the whats app group: learning and implementing the new body feeling in absolute flow mode - a thousand thanks!I wish I had known everything a few years earlier..., but better from now than never ;-)"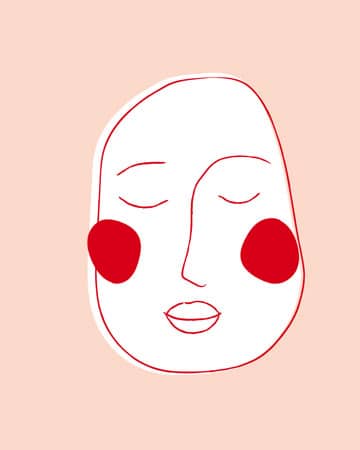 Anna
"Actually I thought that I already live quite healthy and yet it was again an enriching change. Got in the stressful everyday life again joy in cooking and trying out recipes. Would not like to miss my lemon water in the morning, my 500g vegetables (mostly a colorful mix of raw vegetables) and my spearmint tea in the evening - completely new little rituals just for me, which I enjoy very much. Thank you for this great "hike" - as we all know, the descent into the valley also needs a lot of mindfulness, of which I now take a bit more into my everyday life."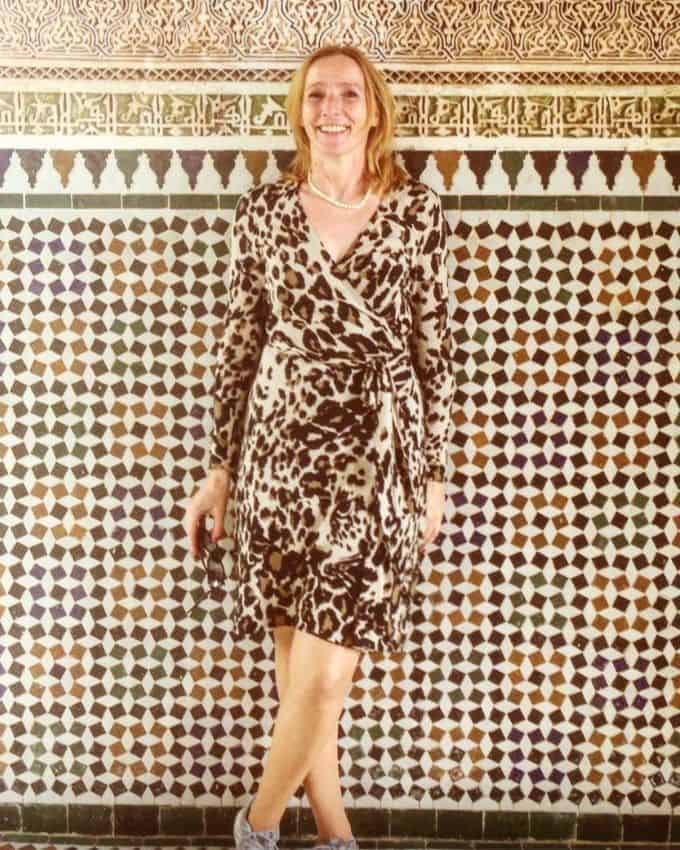 Maria I Photo: Olivia Wohlgemuth
"BESTNOTE. For exceptional dedication and incredible knowledge. I actually don't know what you could do better. BODY RESET has made a positive difference in my life." - Mary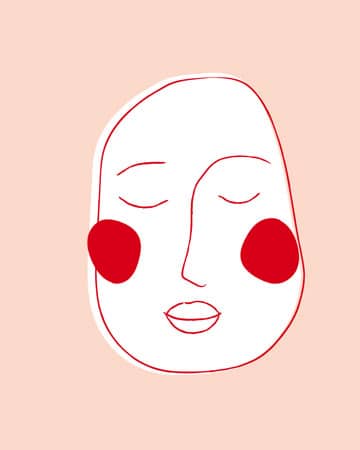 Sandra
"Unburdened by wine and cheese sandwiches in the evening, I slept like a baby. Many new habits I therefore want to continue after the 3 weeks." - Sandra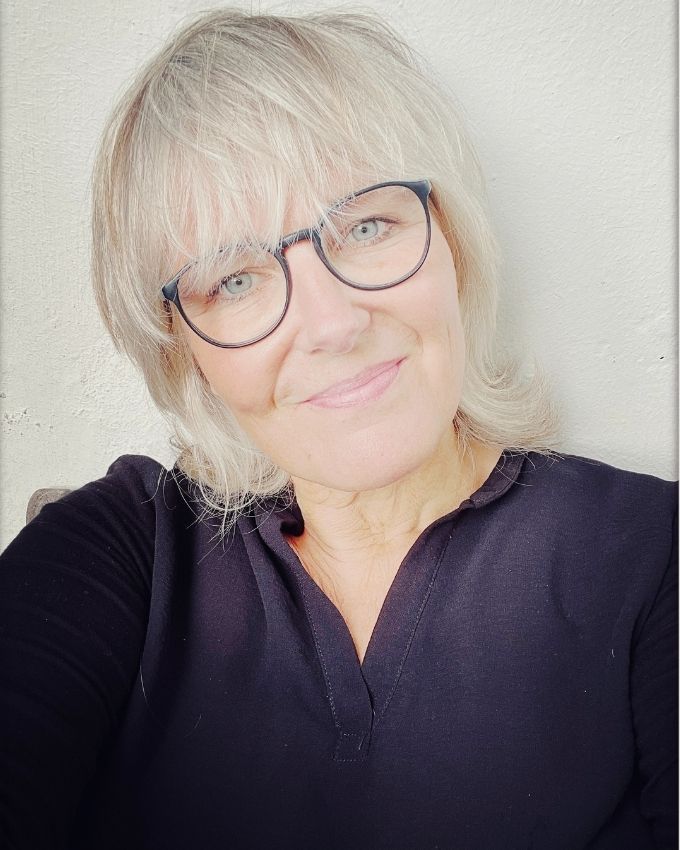 Birgit
"Dear Susanne it is so nice to experience how you burn for this topic !!!!Your knowledge is so incredibly great and I admire with how much joy / radiance you pass this knowledge with a wonderful ease.I feel so enriched and gifted by your course. I will simply continue after 21 days, because you have given me an incredible amount of courage to begin this journey to myself.And exactly that does so incredibly GOOD !!!What a stroke of luck that I have found Nobody told me!Thank you Gefühlsecht PodcastThank you Zisa ! GreetingsBirgit"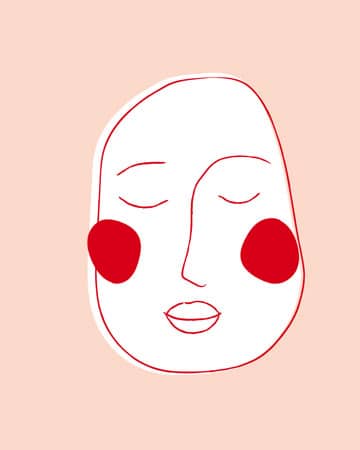 Marion
"I like this way of looking at nutrition, then implementing it and then feeling the body so differently and brilliantly, I couldn't have imagined before. Woman should be allowed to experience it." - Marion
"The best gift I gave myself for my 50th birthday!"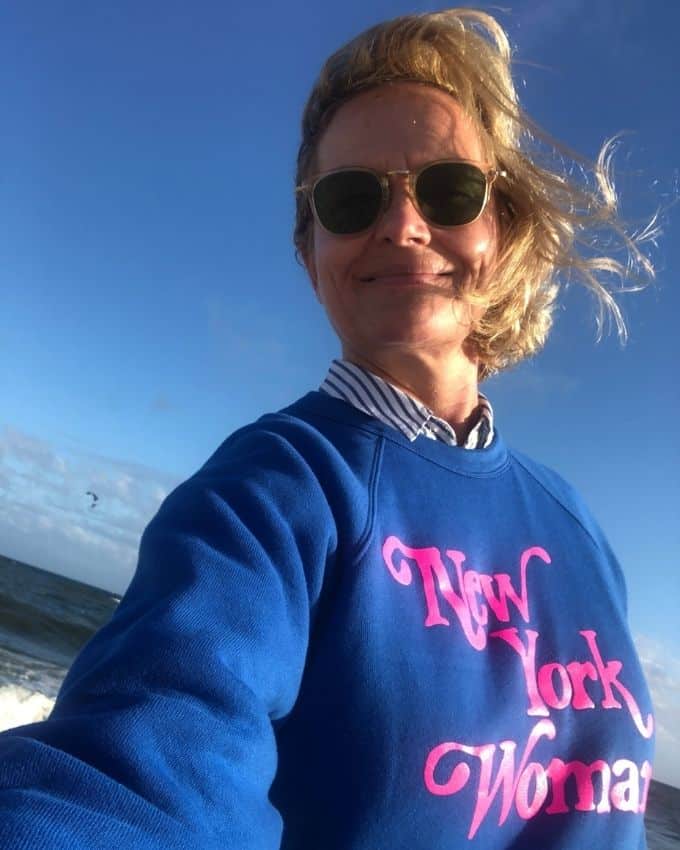 Claudia
"Dear Susanne it is so nice to experience how you burn for this topic !!!!Your knowledge is so incredibly great and I admire with how much joy / radiance you pass this knowledge with a wonderful ease.I feel so enriched and gifted by your course. I will simply continue after 21 days, because you have given me an incredible amount of courage to begin this journey to myself.And exactly that does so incredibly GOOD !!!What a stroke of luck that I have found Nobody told me!Thank you Gefühlsecht PodcastThank you Zisa ! GreetingsBirgit"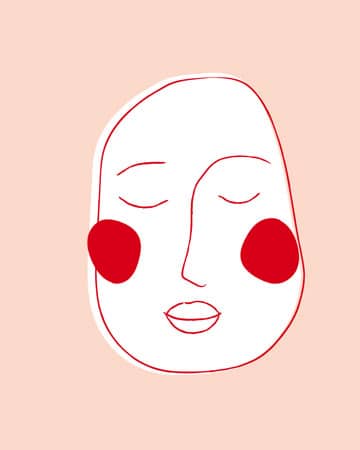 Sandra Tziopanou
"Susanne manages in a very vivid and lively way to take all participants on a great journey. You learn an incredible amount about healthy and proper nutrition. Going without becomes a secondary matter!" - Sandra Tziopanou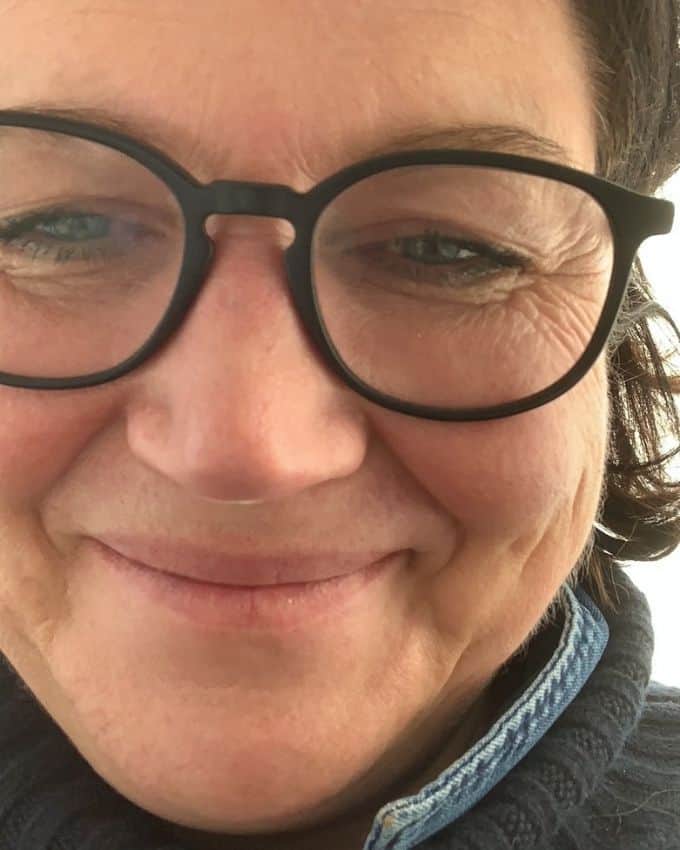 Sabine
"I never thought I'd get out of this craving spiral. That doesn't exist anymore for me right now. What's more, it helps me lose weight. It practically goes by itself." - Sabine
"You save me and give me back my feel-good balance."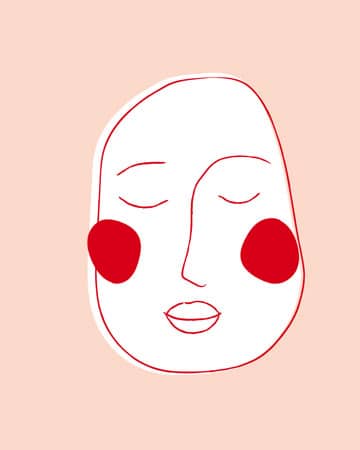 Annette
"If you can't manage to be disciplined on your own, all the expertise that Susanne imparts at the Zoom conferences, and especially the support of the group with this program, gives you a super opportunity to do something for your health in a motivated way. You feel light and liberated afterwards." - Annette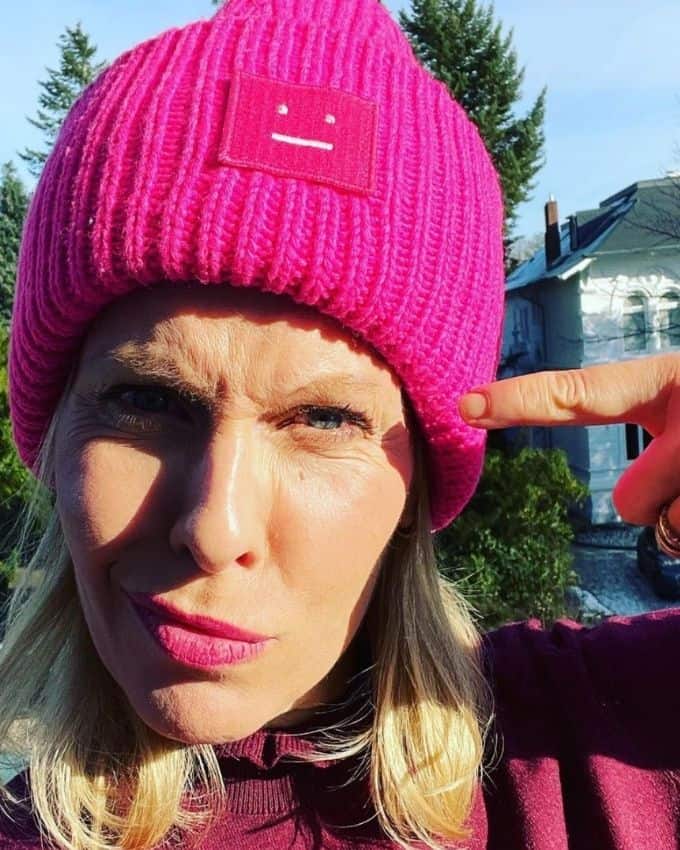 Kiki Ostermayer
"... and funnily enough, I already suspect that I don't want a "like before" at all, but I'm pretty motivated to get this super body feeling and a few old habits have finally had their day....Good appetite!" - Kiki Ostermayer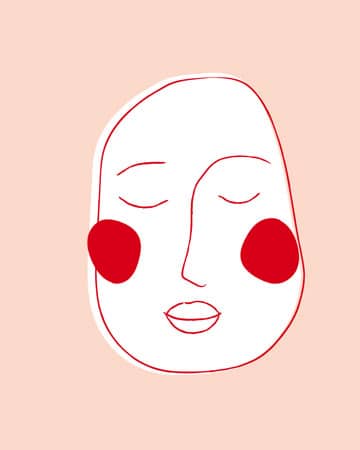 Julia
"I lacked the plan, the motivation, and the know-how to take a new approach to my nutrition/health. Susanne made it possible. I've lost weight, just feel happier, don't get as stressed, have almost no cravings anymore (if I stick to it), and finally understand what my body does well, and--super important--why some my body doesn't do well." - Julia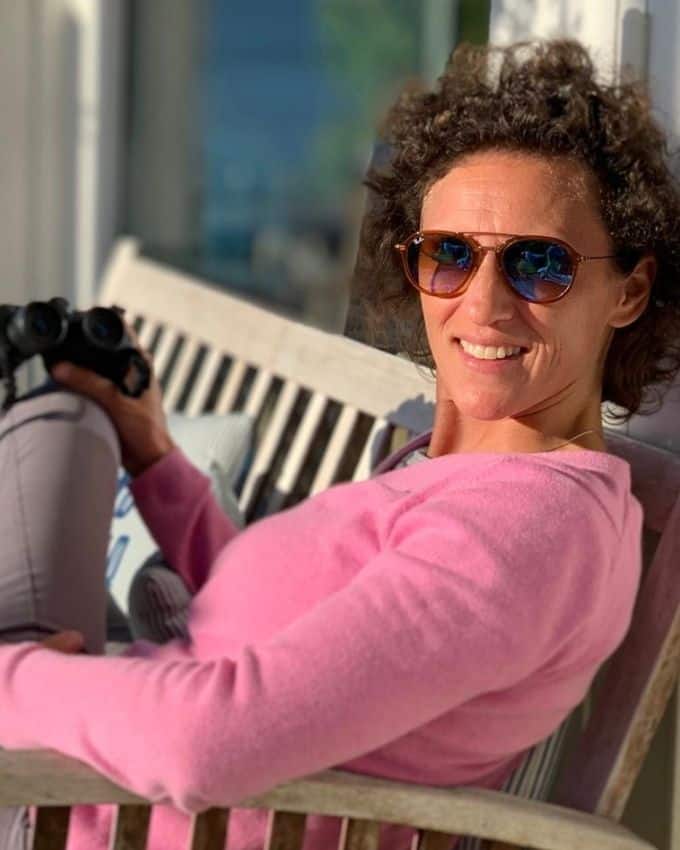 Jeannine, Photo: A. Griess
"I am grateful for what Susanne has revealed to me about my own body. Without her, I wouldn't have gone on this journey of discovery." - Jeannine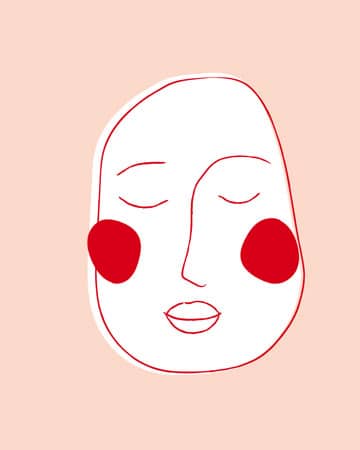 Barbara
"An incredibly inspiring program that has tipped the scales for me to be MUCH more careful with myself in the future! Without Susanne, I would never have embarked on this path." - Barbara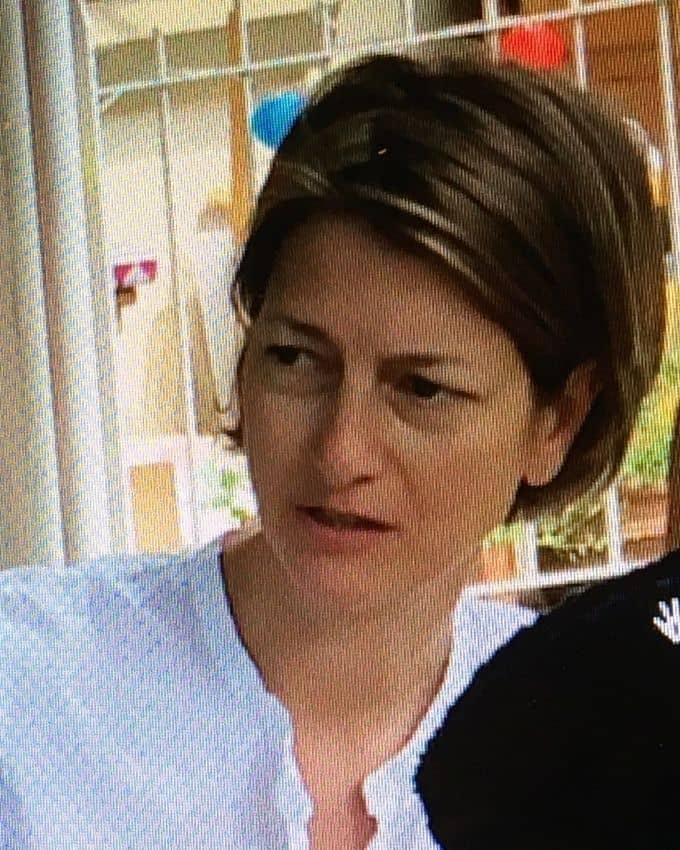 Sonja - Photo: A. Ernst
"The program kept me on it." - Sonja
"First time attending and feel great!"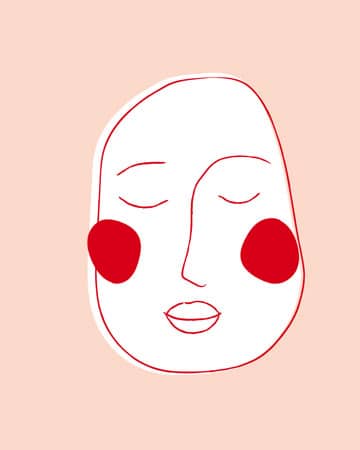 Sandrine
"Susanne has a great talent not only to share her expertise but to really inspire others for her subject.... i found the course very inspiring and due to the group dynamics really not difficult, especially because you could see improvements so quickly!!!" - Sandrine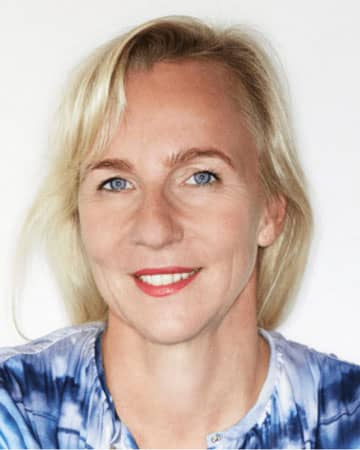 Kerstin, Photo: Denys Karlinskyy
"Being in a group with so many great women is incredibly motivating. I wouldn't be able to do this so easily on my own." - Kerstin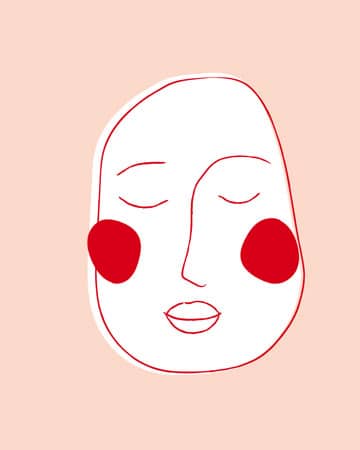 Maren
"Absolutely recommended! You learn a lot of new things about topics you actually thought were known and you can physically feel the positive effects pretty quickly." - Maren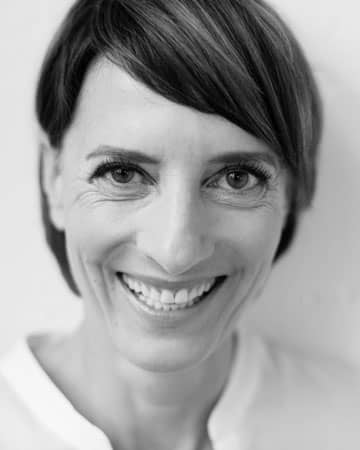 Ulrike
"Susanne is wholeheartedly and passionately the positive driver of this comprehensive program." - Ulrike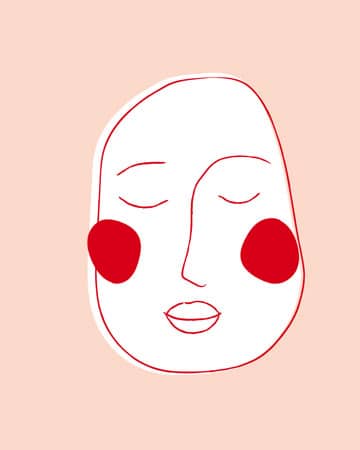 Dani
"This program is specifically about me! I can track down my "construction sites" and have great motivational support and comrades-in-arms!" - Dani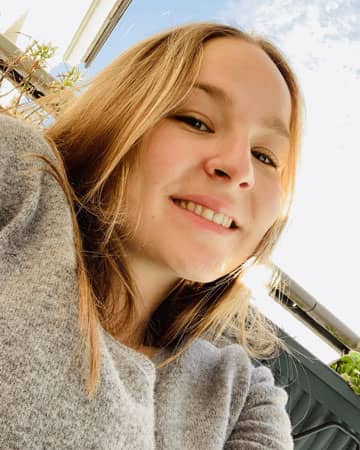 Leona
"I have less pain regarding my endometriosis." - Leona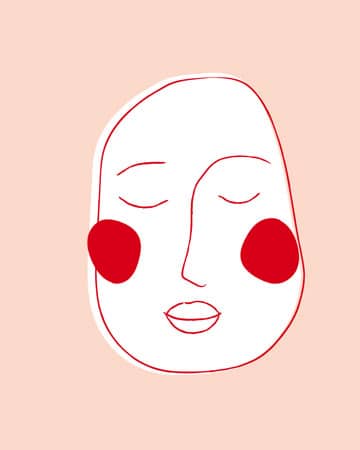 Kirsten
"The program was really eye-opening for me. My half-knowledge about nutrition (what is good, what is not and above all why) has given way to a much deeper understanding and I now understand processes and interrelationships much better, also in relation to hormones. Everything is very comprehensible and logical and I would have liked to know earlier. Great! My body is already thanking me and the program is simply to be recommended!" - Kirsten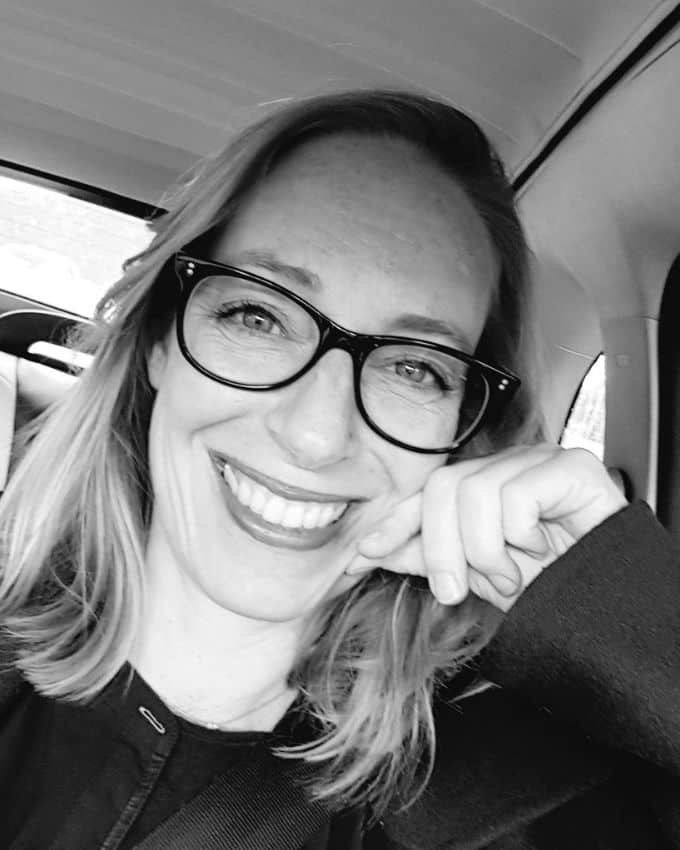 Stephanie
"A great experience and absolutely worth repeating. Thank you so much for the cumulative load of information and your emotional support. I learned an incredible amount about the connections between nutrition and hormones and will keep many of the new things I learned." - Stephanie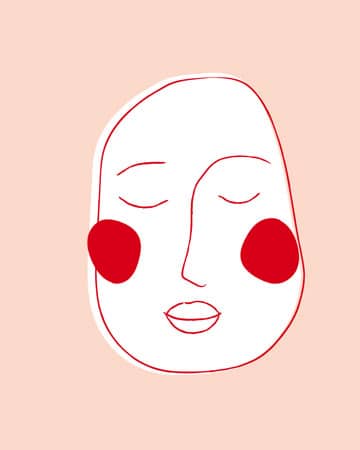 E.R.
"The Hormone Rest course is a very valuable asset for becoming more aware of many processes in the body and the great thing and also the challenge is that you do this partly new diet at home and immediately learn to incorporate it into your daily life." - E.R.
"Great feeling. Thank you for this experience!"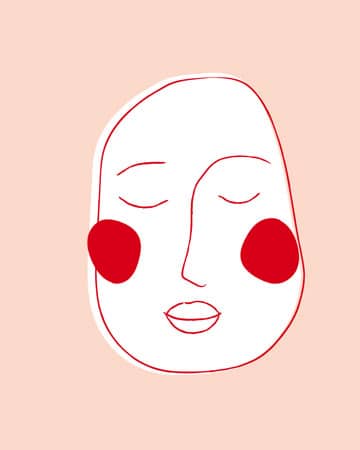 Anke
"I felt very well guided by Susanne, she has a sound knowledge and it is mega fun to learn from her." - Anke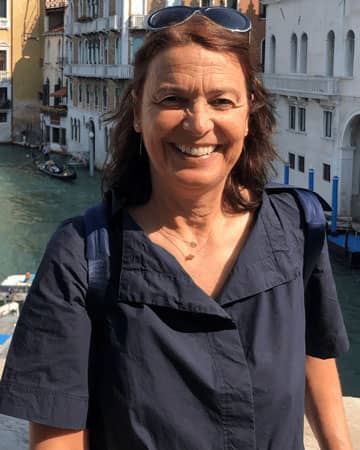 Hemma
"My first time and it was not difficult to persevere. The success can be followed in the mirror - my face is thinner, my cellulite on my thighs has almost disappeared." - Hemma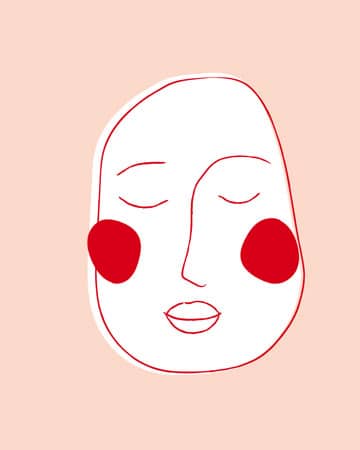 Stephanie
"I loved that with this program you don't have to give up everything overnight, but that you do it gradually and take steps you couldn't have imagined before because of the dynamics and motivation of the group." - Stephanie
"Gone is "I don't know you, but I'll wash you anyway". ...finally I like myself again..."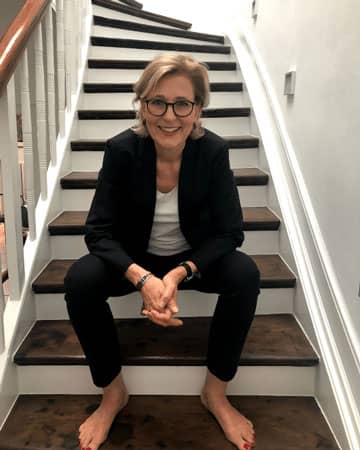 Gudula
"It's easier to find the discipline to change when you don't have to do it alone, but are accompanied! Susanne's HORMON RESET program is encouraging, enlightening and most of all EFFECTIVE!" - Gudula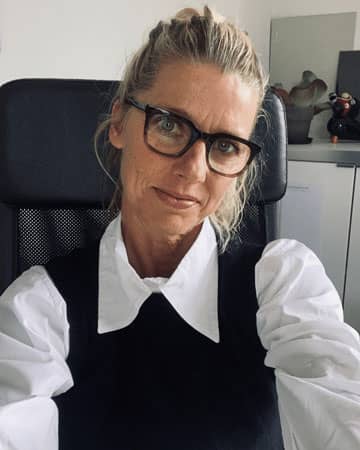 Ute
"At the beginning, I thought it would be easy. After about 2 weeks, however, it became tedious. But then the hot flashes stopped and I even got my period back after a few months. It works - so it's worth the effort!" - Ute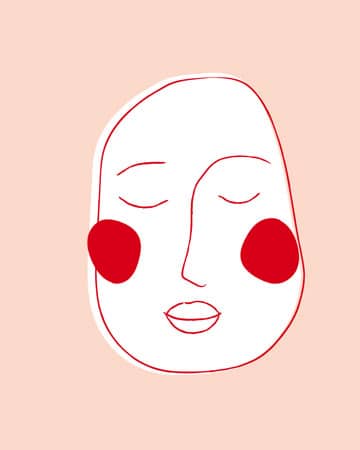 Flavia
"I have regular digestion for the first time in my life. Losing weight happens on the side, you don't feel hungry." - Flavia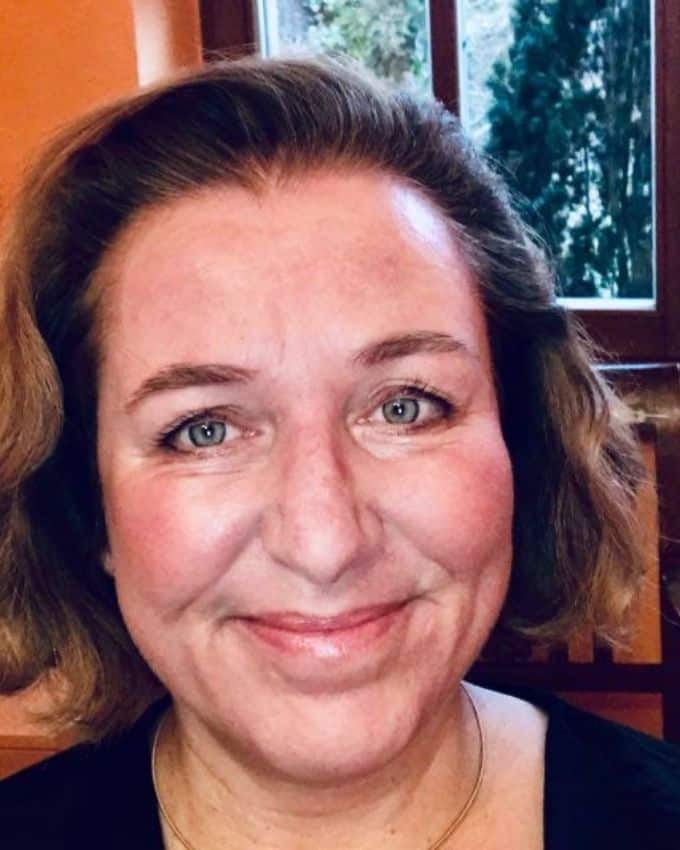 Katja
"Thank you very much for the great support over the 21 days of our hormone reset. You do it with so much heart and humor that the renunciation is really fun. Apart from the noticeable changes in the body, mindset and "bad" habits. A lot of it is really just long habituated patterns that just needed to be broken once. And the motivation to do it, all the background knowledge - I always thought I already knew quite a bit about nutrition ... far from it! - and bringing together this great and, above all, extremely entertaining group are all thanks to you. Thanks for that! I would love to always stay in this Whatsapp group to exchange ideas :-)." - Katja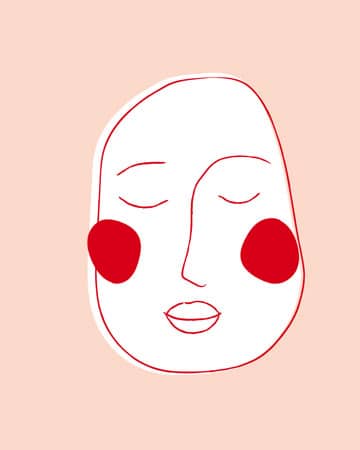 Anna
"I am very very happy that I decided to join Susanne's HRP. I would not have thought that I would do so much good for myself and my body. Susanne coaches the participants with a lot of knowledge, tips, suggestions and empathy through the 3 weeks and the community that was formed was mega important to keep going highly motivated. I have discovered and tried a lot of new things and can say: Every renunciation was a gain!" - Anna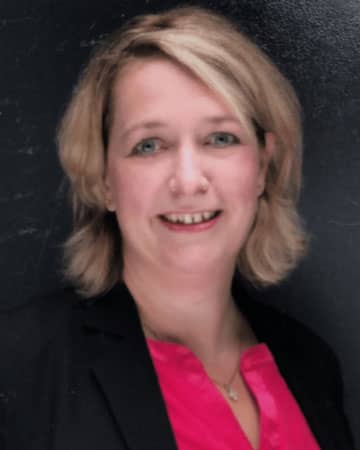 Anke
"I learned a lot about myself and my body and lost a great amount of weight in the process!" - Anke
"It was a really lasting experience."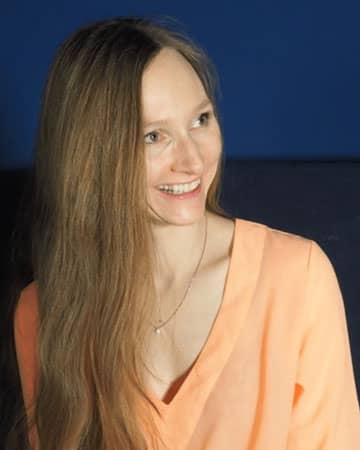 Sara
"It is a super chance to find out what is good for my body and what is not. Plus, it shows me all the things I can do without going hungry or noticing the sacrifice in a negative way." - Sara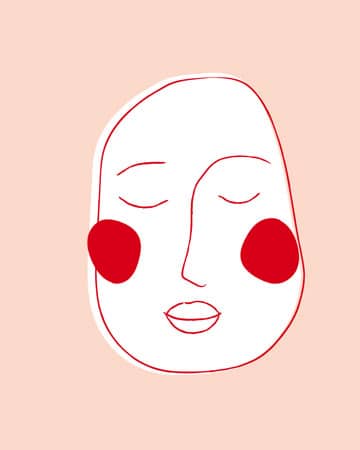 Nina
"The program has been a super impulse to question one's own habits and to try out whether it is also possible to do things differently. And it works. With each renunciation step, I could clearly experience what I gain from it." - Nina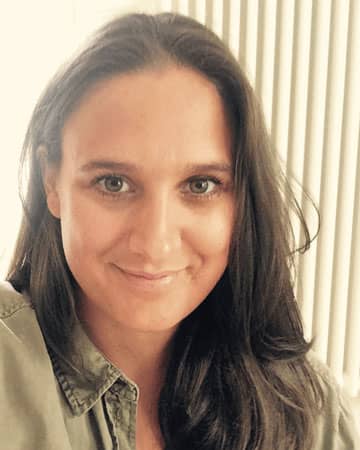 Joelle
"The program was an absolute energy boost for me. No cravings, great skin, learned an incredible amount about nutrition, and experienced a cycle without migraines for the first time in a long time." - Joelle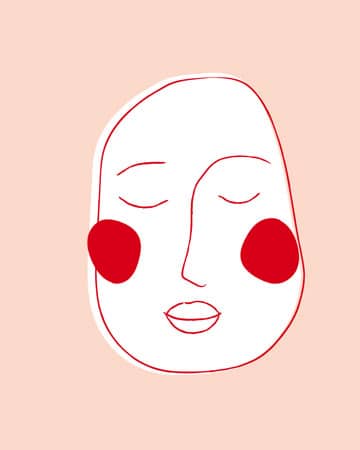 Kristina
"I learned an incredible amount about how different hormones work and what a big role nutrition plays in this. Linking learning with experience and being in exchange with others on this was a great experience." - Kristina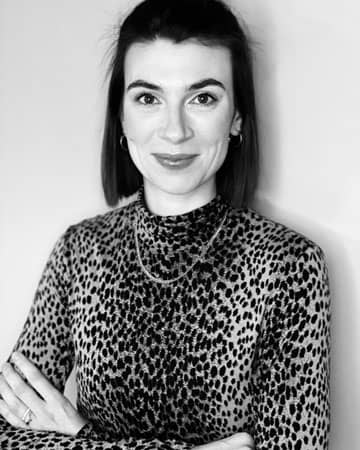 Julia
"The group generates motivation and Susanne finds a perfect answer for every question." - Julia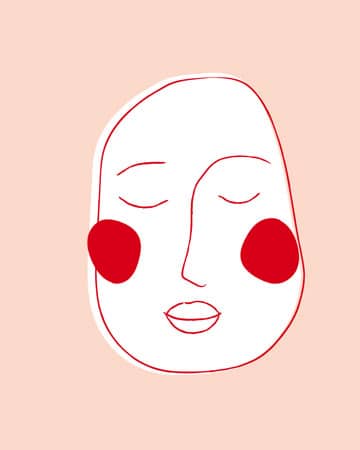 Suze
"I feel fresh and light, sleep like a baby, get out of bed really well in the morning. My skin is good and my waist has become much smaller. I can focus on things much better. At work but also at mundane things like playing games with my boyfriend. I generally feel more rested and much more present." - Suze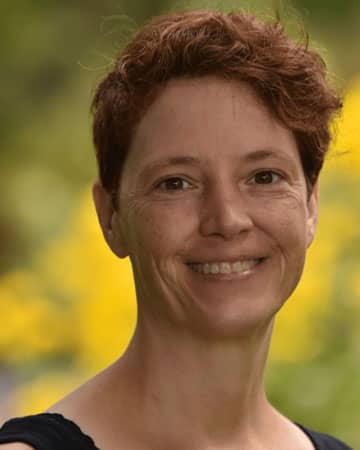 Claudia Miller
"I feel fitter, pleasantly full, and pabulously well. Thank you for this course!" - Claudia Miller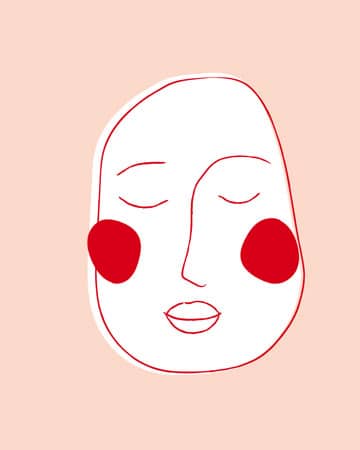 Tanja
"Tanja feels supple again." - Tanja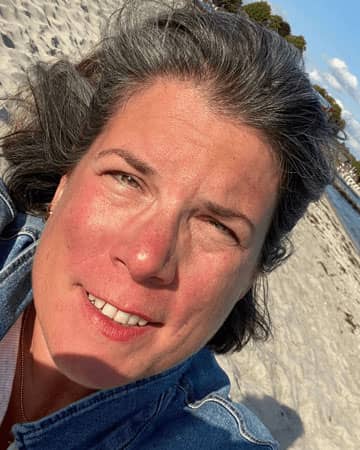 Aunt Sue
"An immeasurable treasure trove of timely knowledge about the possible factors influencing female hormone balance." - Aunt Sue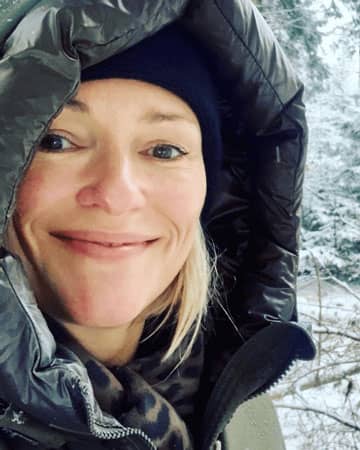 Stefanie Knoren
"After months in the home office and the holidays, I desperately needed this reset. It's a gift to yourself, to me it felt like an internal cleanse. And I was rewarded with lots of energy, super sleep and a great glow." - Stefanie Knoren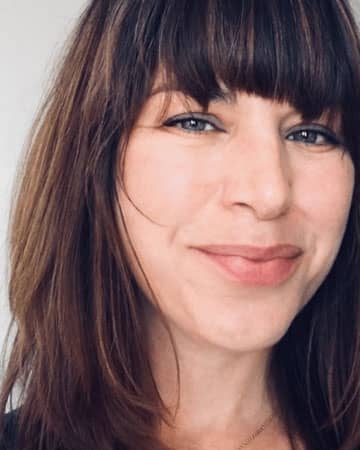 Sonja
"I haven't taken such good care of myself in a long time. The great effect: I feel fitter and clearer, have lost weight and the headaches are gone. And it wasn't hard at all. On the contrary: I finally really enjoyed eating (and preparing food) again." - Sonja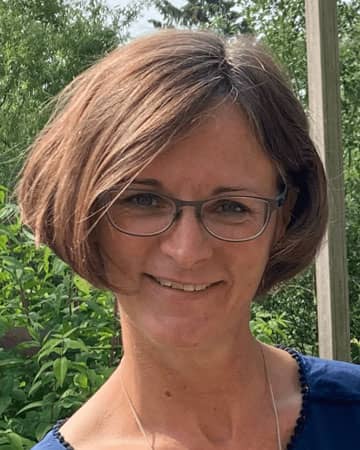 Natalie
"How quickly the body adapts through change in diet. After the grain step, my endurance was much better. A much lower pulse when jogging. I haven't had that in 20 years." - Natalie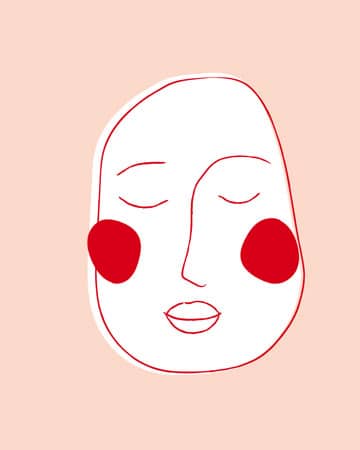 Kerstin
"Susanne kept us all informed and supported in such a positive way. She calmly answered the many questions in record time. On the subject of menopause, the course was totally inspiring for me and I was able to gain a lot of new input. Thank you!" - Kerstin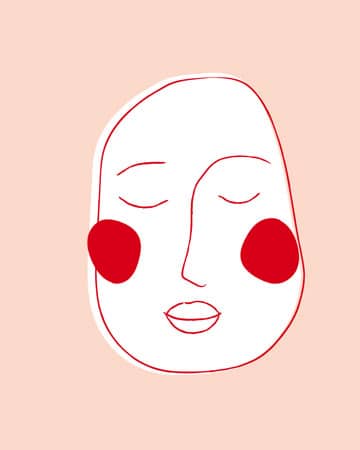 Anja
"It did me a lot of good to take a close look at my body on this path. And, I felt well understood by Susanne!" - Anja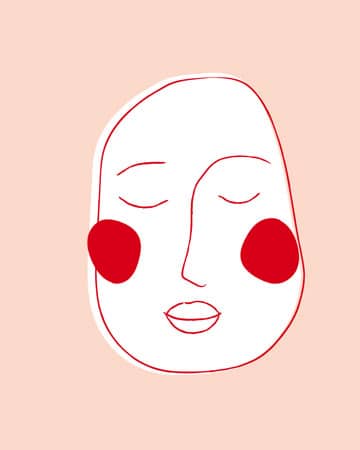 Heidi
"It's always amazing how our diet affects the whole organism." - Heidi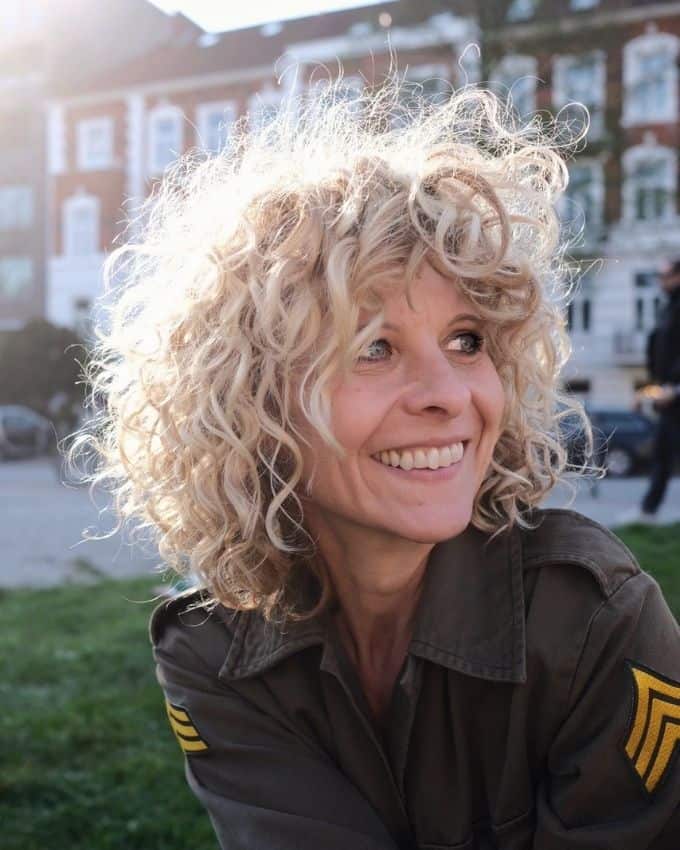 Alex
"Getting out was harder than getting in. A course with addictive potential!" - Alex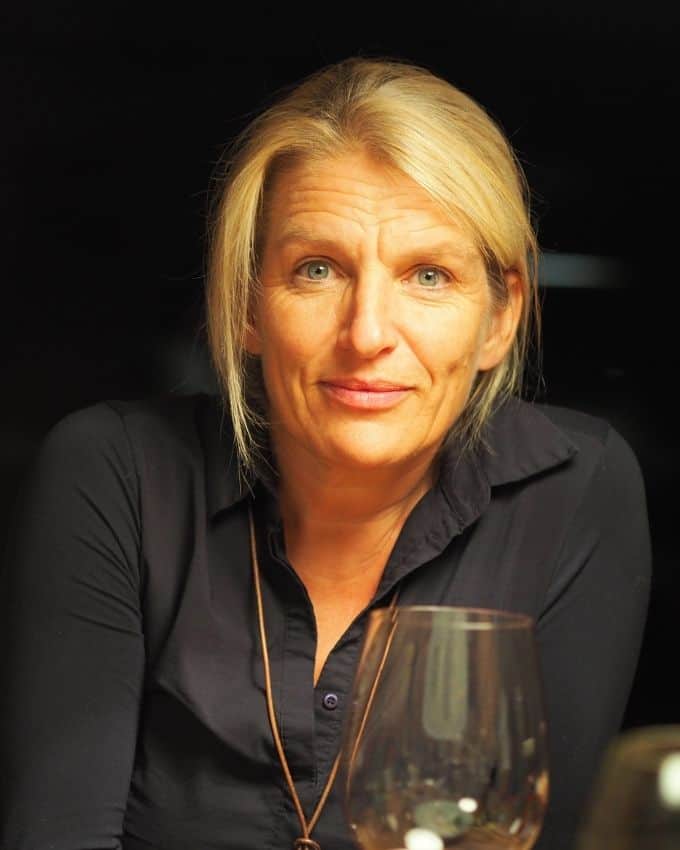 Sandra
"1000 thanks for so much expertise, empathy and dynamism. I am really thrilled and learned and felt so much in your course." - Sandra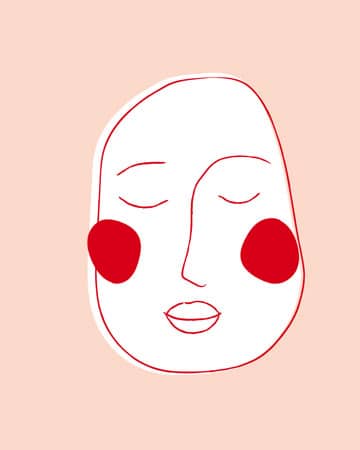 Christiane
"I've tried completely new vegan products for me that I would never have tried otherwise (voluntarily😉), "discovered" sweet potato as a vegetable, and will never give up seed crackers and lemon juice again! - Christiane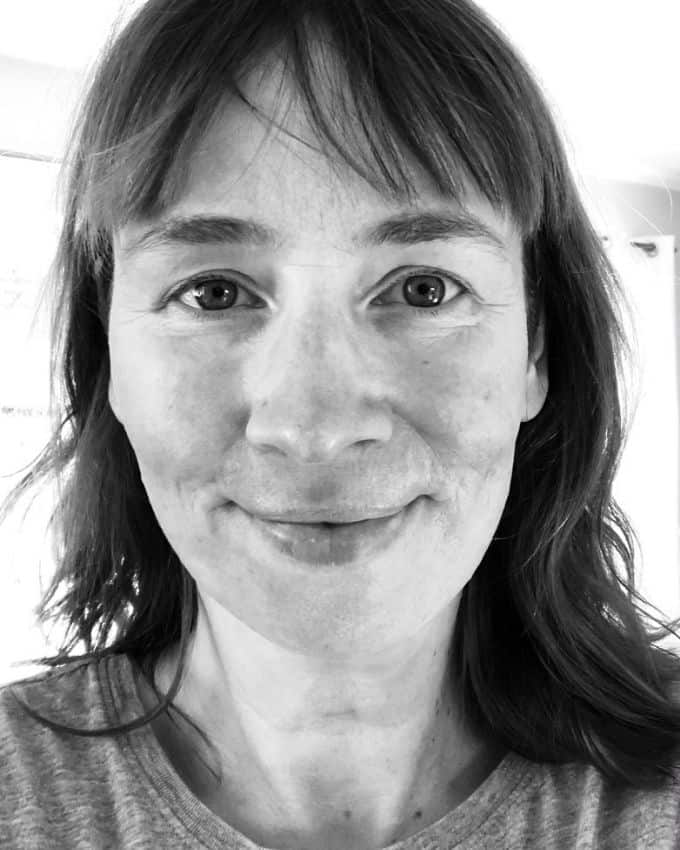 Martina
"I was expecting a roller coaster ride of my body, instead I found myself on a pleasant journey that revealed quite a lot about myself and my body. This experience is priceless." - Martina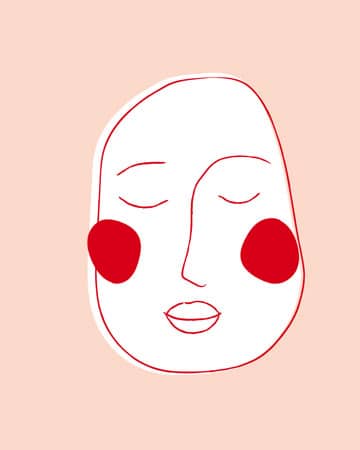 Kathrin
"Susanne is totally present and answers every question. Super professional and at the same time so caring - just the mix you need!" - Kathrin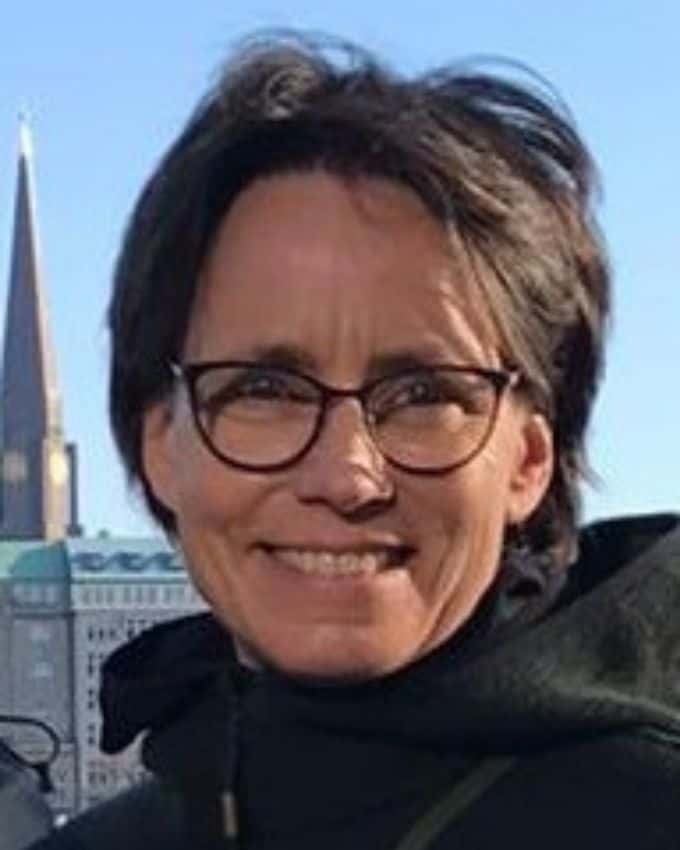 Christin I Photo: Stefan Hein
Susanne shares her wealth of knowledge, including the latest literature on healthy eating, and I am empowered by the combination of knowledge transfer and the awareness that many women want to be good to themselves together.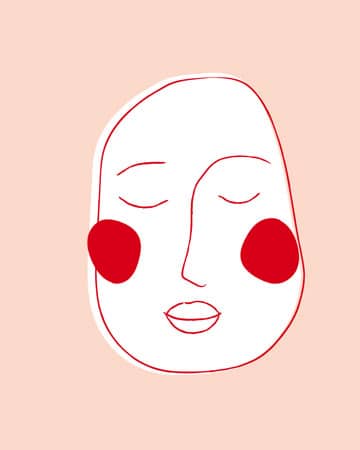 Ariane
"Susanne's Hormone Reset course was a great educational journey. I gained new culinary and amazing physical experiences. You can't imagine what good you can do for your body in just 21 days!" - Ariane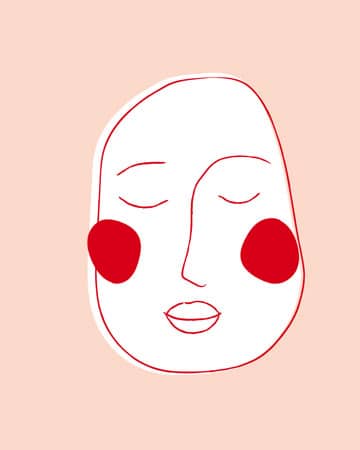 Sophia
"The best idea I had at Lockdown was to join Susanne's Hormone Reset. New body image, new vibrancy, new outlook on life!" - Sophia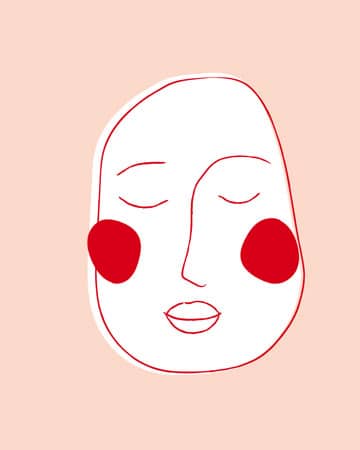 Nicole
"I am immersed in a new & great universe of nutrition that positively impacts my body." - Nicole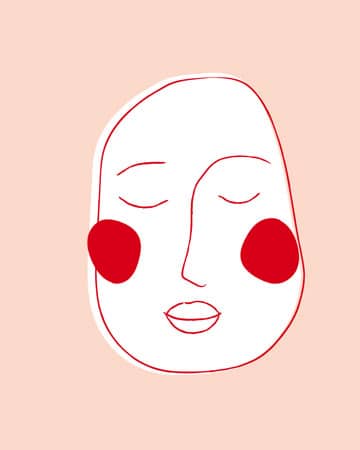 Sigrid
"In my search for a fasting group that was compatible with everyday life, I came across Susanne's HORMON RESET course. Already after two weeks there were successes on the scale and compliments for radiant skin - not the renunciation was the focus, but the common journey, accompanied by Susanne's motivating, cheerful and sound knowledge transfer. A lot of things I will keep for a "new normal"." - Sigrid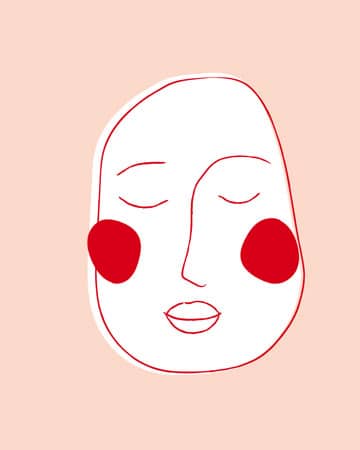 Kerstin
"The course offered so much more than I originally expected and went far beyond a three-week reduction of various foods. I haven't felt as good in my body for a long time as I did after these three weeks. My awareness of healthy eating was raised anew and Susanne's little "biology lectures" made connections between the food we ingest and what it triggers in our bodies understandable in a whole new way. This new knowledge will definitely influence how I shop and eat in the future." - Kerstin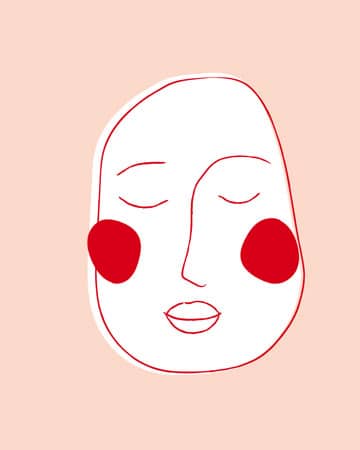 Sandra
"Actually, I thought I was already pretty enlightened when it came to nutrition. The HORMON RESET course was like a revelation for me. Suddenly a gateway to a new world opened up for me. I learned that healthy eating doesn't mean doing without. And the great thing, you are accompanied by so many wonderful women through the 21 days, all with the same goal." - Sandra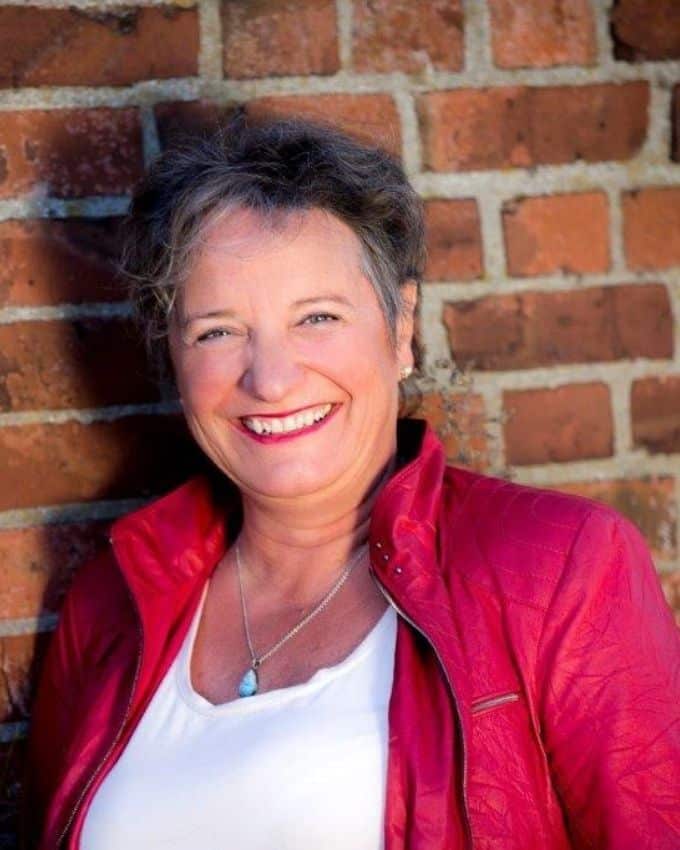 Petra
"I've been looking for a long time to find something like the Body Reset course. Then I listen to the podcast of Zisa and think ... this is exactly what I need for me. And then there was the course also so timely.It was important to me to have a companion in my dietary change. Here even came a group to it, with a great exchange of experience, questions and answers and a lot of inspiration. Great company in every respect. It was so easy. There were recipes, information, guidance. I needed all of that for myself. I am doing great. I sleep well at night. My head is clear and I have so much more energy. And I've learned to take care of myself in the process. By cooking for myself and eating well. So self-care. I'm going to do a Body Reset course again next year. To refresh forgotten things and because the 21 days did me so much good." - Petra Blöck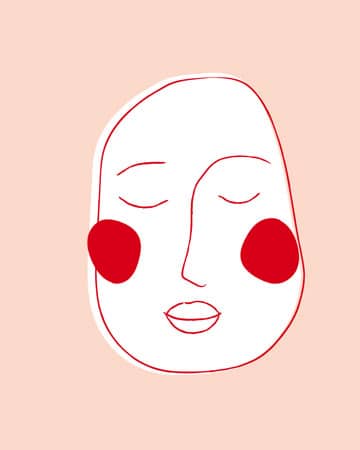 Anja
"I participated in the program regardless of menopause, because detoxification can't hurt.It surprised me to see that actually everyone in the group had an AHA experience. And that quite individually at different points of the program. For this, the exchange in the group was really beneficial & also the exchange of inspirations I found very valuable.My AHA experience is life changing for me: I slept badly for years. To now understand that it's because I can't tolerate coffee in the afternoon anymore. Now that I sleep better, I don't need it as much.Thank you, Susanne, because I really wouldn't have figured this out without you!"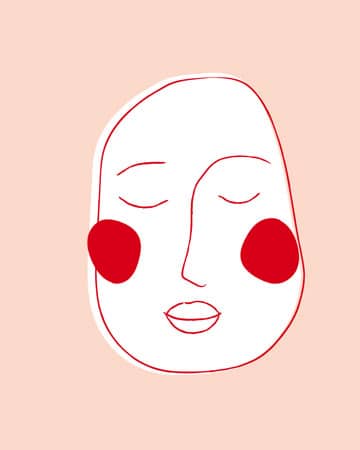 Lili
"So much knowledge and energy bundled in one course - unique. Susanne's way of motivation makes you get through the 21 days easy. Was (even) fun!" - Lili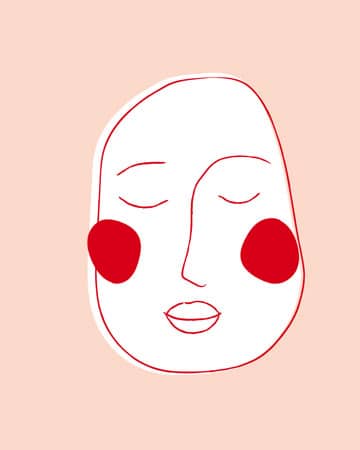 Sandra
"1000 thanks for so much expertise, empathy and dynamism. I am really thrilled and learned and felt so much in your course." - Sandra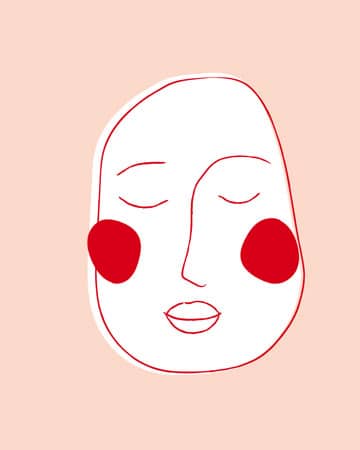 Anja
"From the beginning through the course felt very well taken care of, informed and absolutely floating!" - Anja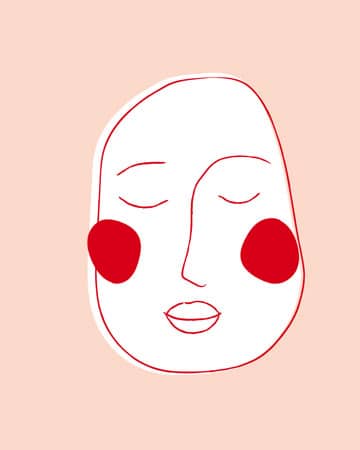 Andrea
"A course for myself and a huge added value for me! Good body feeling, well-being and the best weight loss-yup!" - Andrea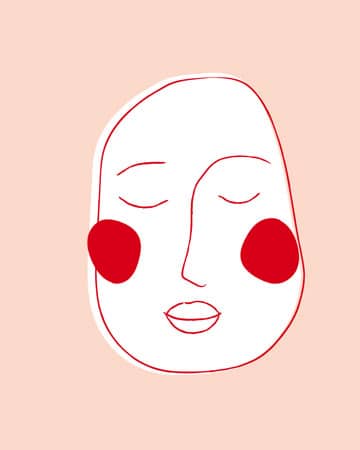 Petra
"21 super interesting, experiential and great days ... now I feel very comfortable in my body again. Thank you for that, dear Susanne"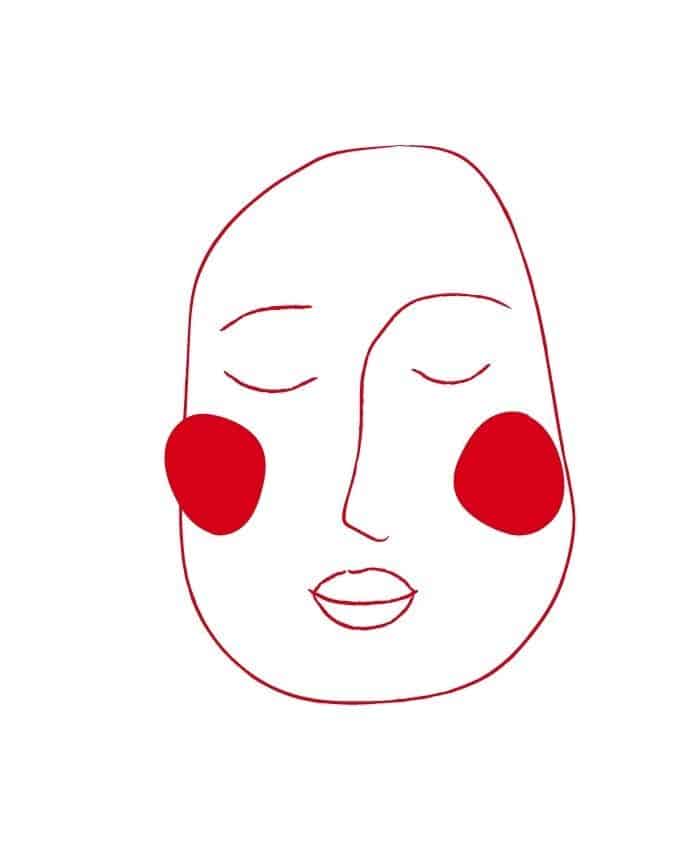 Melanie
"I feel much better overall after the three weeks. I feel healthier, I don't have cravings anymore and food has become more of a nutritional than "emotional" function again. I will definitely repeat the course :)"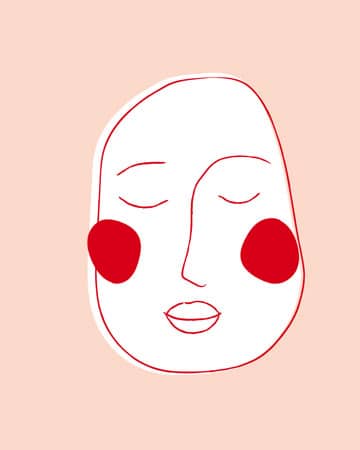 Elke - Repeater
"Already the first Body Reset course has totally changed my diet / life. By repeating it, some things became clearer to me again and I can imagine that I will continue it as an annual ritual. A beautiful start to the year! Thank you so much!"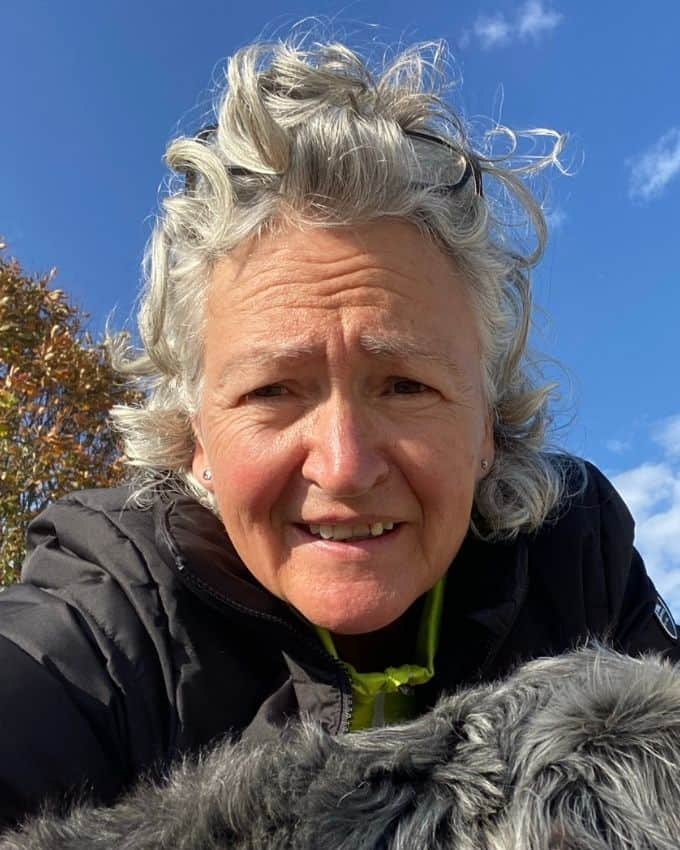 Vera
"Dear Susanne, did not know exactly what to expect!!! Am now almost at the end of the course and a regular fan of you!!! The course has given me a lot of new knowledge (in terms of nutrition / behavior of my body / hormonal relationships, etc.). Through the meetings and the WhatsApp group I was super cared for and always had a contact person. Keep up the good work, I will also implement and maintain a lot and your advice 80% to 20% I find super -> one should also enjoy. LG Vera 👍😘"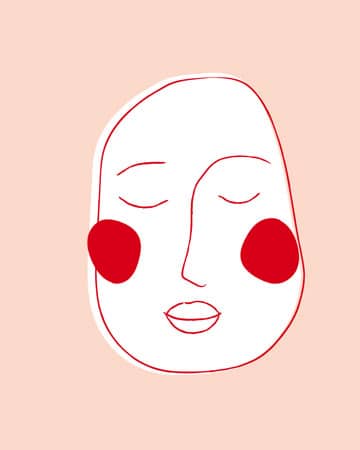 Kerstin
"I was very scared to cut out so many favorite foods! After all, I managed to implement about 70% of the program. Without the enthusiasm of Susanne and the group, my New Year's resolutions would have come to nothing again. I definitely want to continue after these 3 weeks! Because I have already managed to lose 2 kilos without starving!"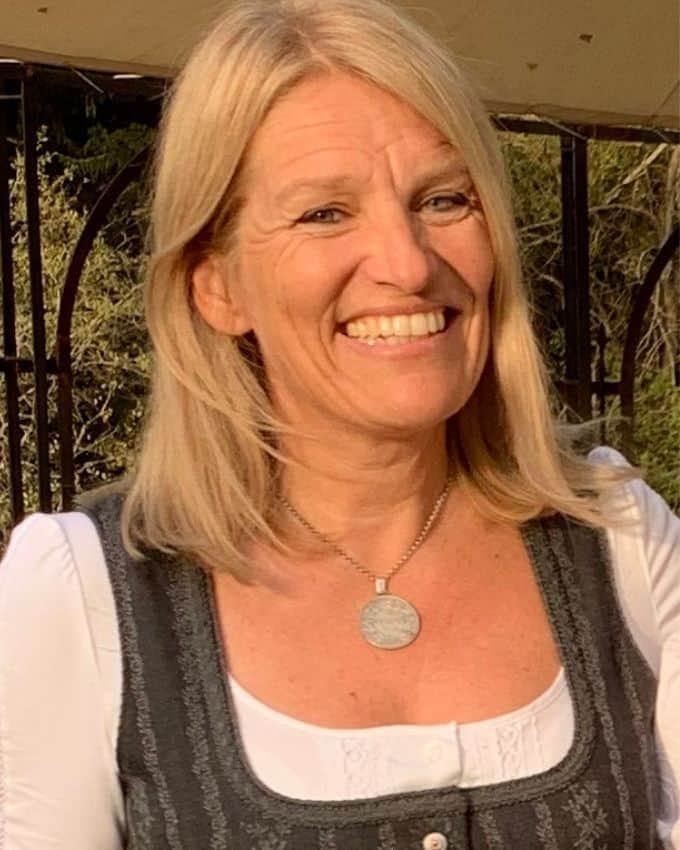 Sandra - Repeater
"Susanne! You do it really sooo brilliant. Even as a repeater I learned a lot again, tried delicious new recipes and above all enjoyed very much to feel exactly what is good for me."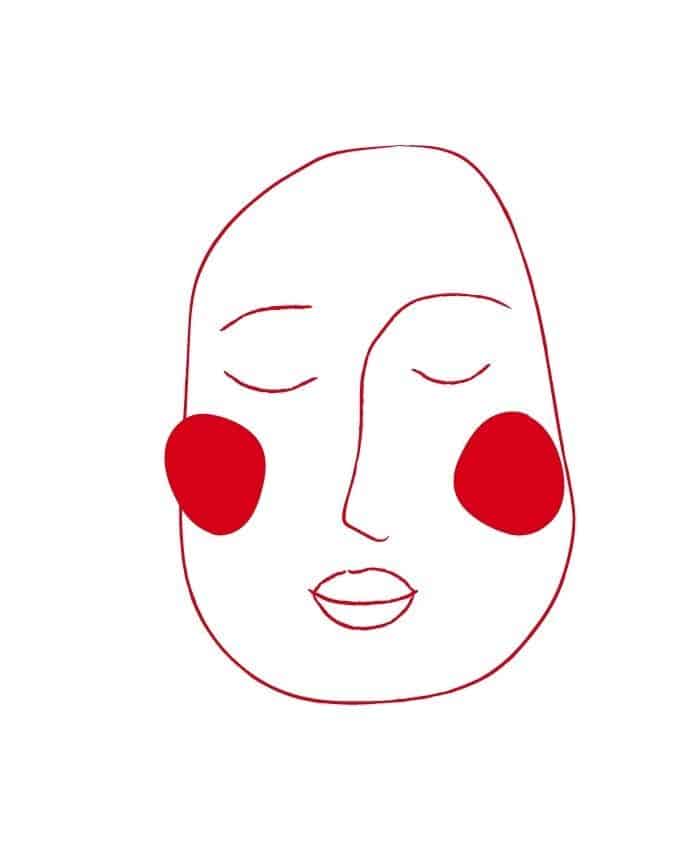 Maria
"Dear Susanne, you have influenced my attitude towards nutrition in such a positive way that I want to become healthier in my private life as well as in my restaurant. Thank you for that ♥️"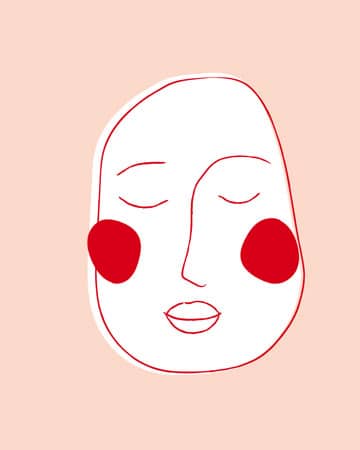 Claudia Mahler - Repeater
"It's not "just" a body reset, the three weeks are also a mind reset: more attention to cooking, more mindfulness in shopping, a great learning effect about what we give - do to - our bodies normally contain."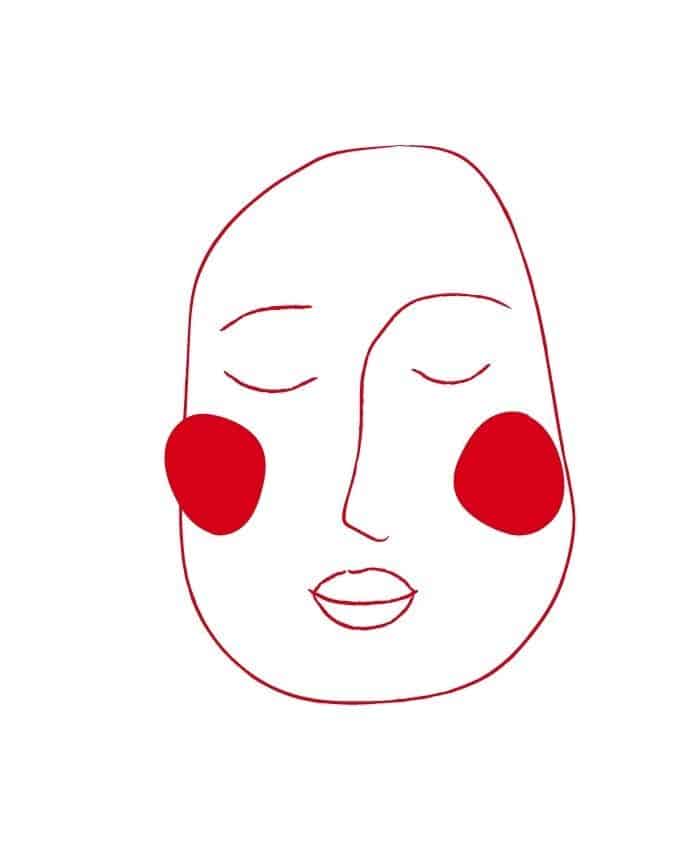 Katja
"I have wanted to change my diet for a long time. Thanks to the competent and motivating support of Susanne and the group, I have finally made it. I feel lighter and more awake - no more lunchtime slump, no more stomach aches. I learned an incredible amount while having fun and got great new ideas for my daily diet."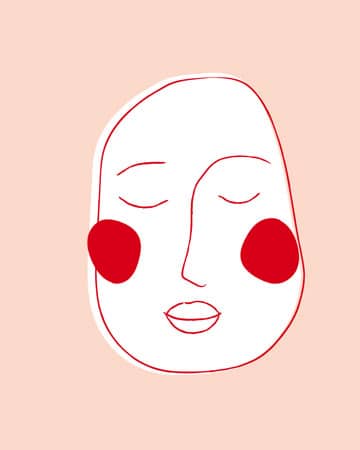 Britta
"Thank you, Susanne for this great trip! Especially the Zoom meetings were always a highlight, and I went out there highly motivated every time because of the wealth of new & exciting information - so much expertise and then also presented so charmingly & with the necessary little bit of humor. Chapeau!!! I don't think I've ever enjoyed "learning" so much ... and felt so good doing it! The astronaut stays on course. Definitely!"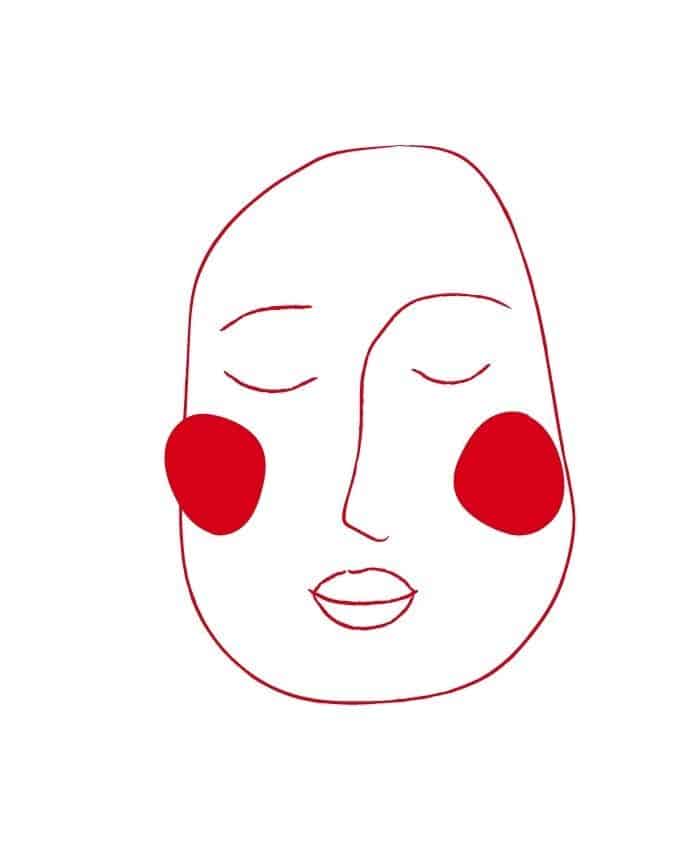 Sandra
"This is my first time and I feel great! The three weeks went by totally fast, thanks to Susanne's great program including her positive energy and expertise! The group in the background was also very helpful, it would not have been so easy on my own! I will continue to follow the new lessons learned..."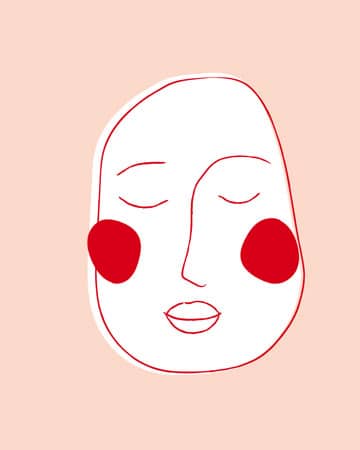 Gabriele
The course was totally fun, although the other kind of 'foraging' definitely requires some brain activity. But you do get more energy as a reward! Suggestions and information from the group on shopping, cooking and enjoying food were plentiful, and the Zoom conferences were exciting and enlightening at the same time - understanding connections on and in one's own body is simply the 'be-all and end-all'. I'm already thinking about repeating it."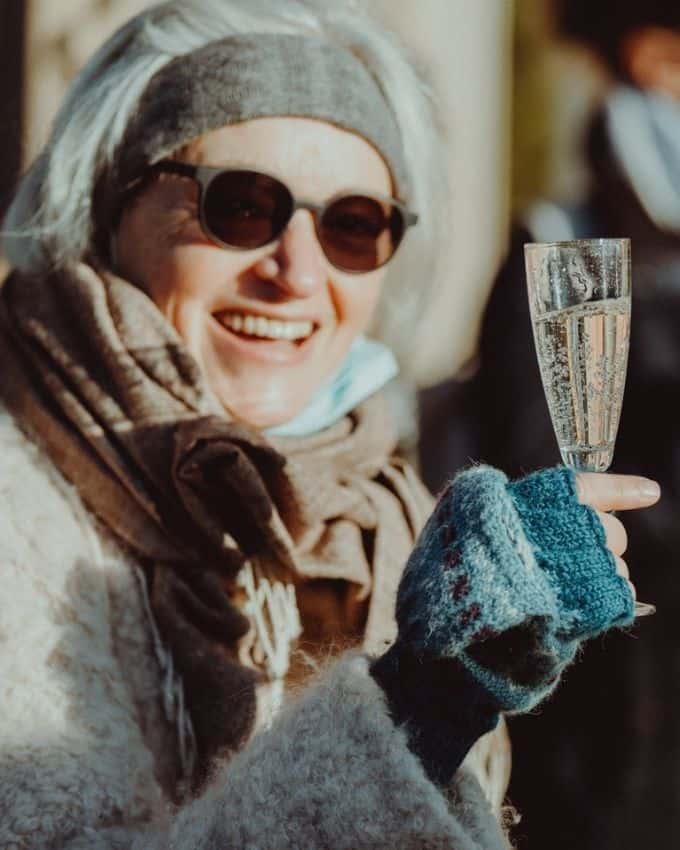 Claudia
"I felt the WhatsApp group incited me to persevere. Great feeling. Thank you for this experience!" - Claudia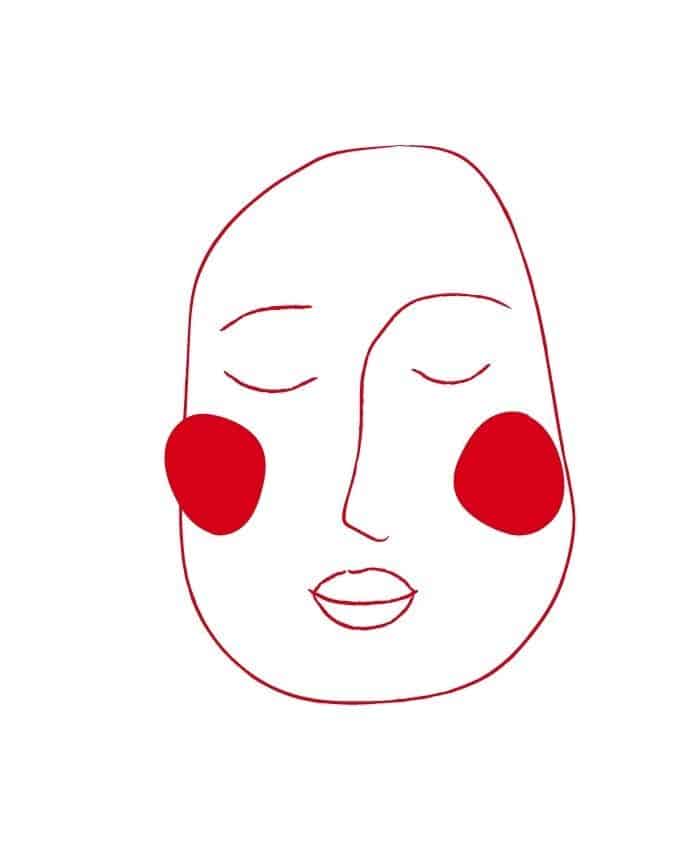 Käthe
"These 21 days were just great and a perfect start into the new year, which starts completely different with a healthy body and lots of good energy. Thank you dear Susanne." - Käthe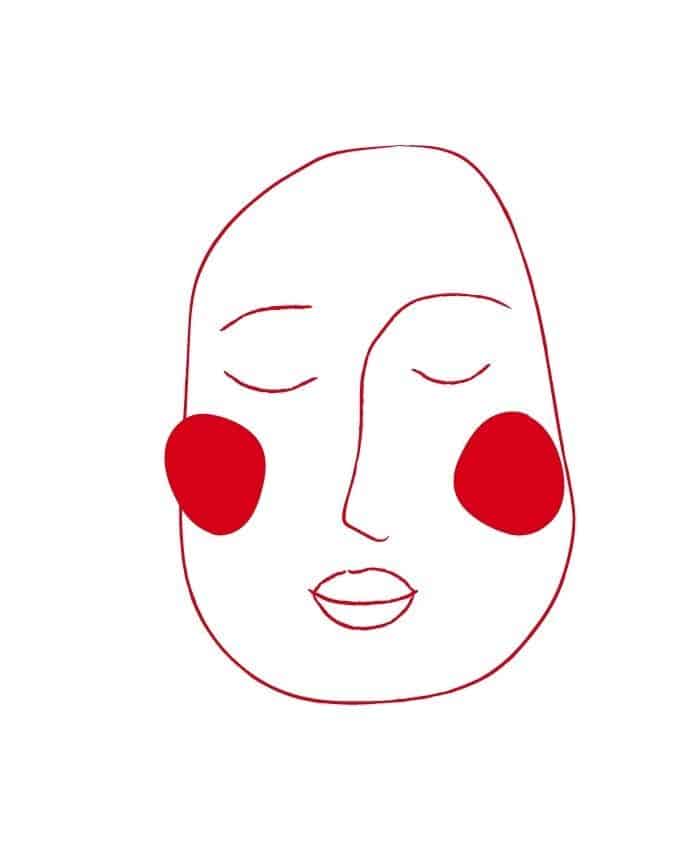 Andrea
"I had no hope that anything would help me but this course has changed so many parts of me and redefined my understanding of "good for me"." - Andrea