SHUT DOWN EVERYTHING ONCE PLEASE
How about shutting down everything that affects your hormonal balance from the outside? Free your body from everything that puts a strain on it. Do without for a short time and give your body a break. Think you can't do that? That's right: None of us will be able to do ALL of it. We are women, not robots, and we don't want to fast. But there are some things we can do, especially if we do it together.
The whole thing is called "Body Reset." It's a program that a lot has been written about. I tried it myself once last year based on the template of Dr. Sara Gottfried, a gynecologist from California. She described it in the book "The Hormone Diet "*.
What did it do for me and what can it do for you?
more energy

more drive

a feeling of lightness

more restful sleep

less tiredness

a strengthened immune system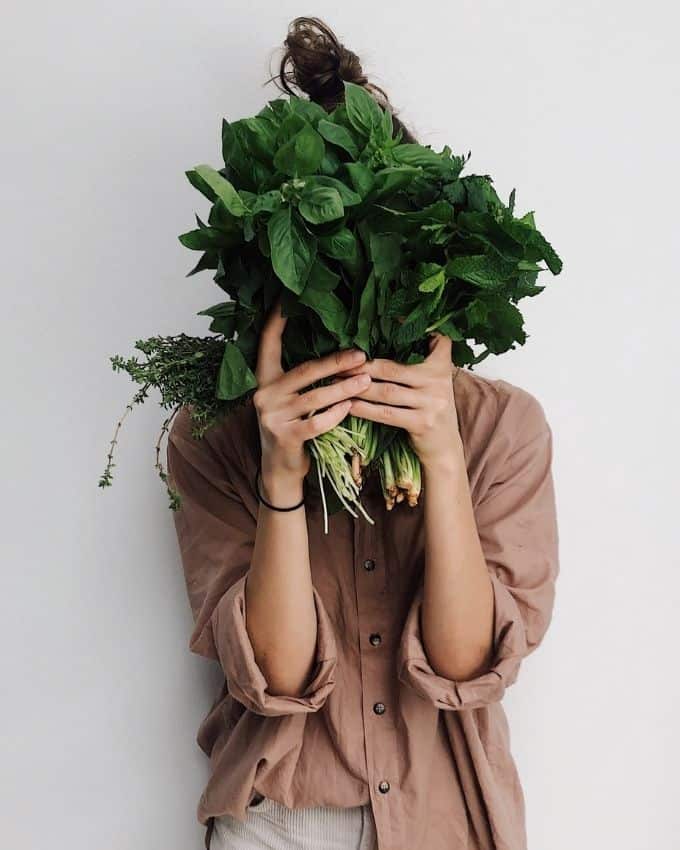 Over a period of only 21 days, you leave out more and more disturbing influences day by day. Step by step and not all at once, but it is already about renunciation. And unfortunately, you can't drink yourself into it. Sounds like "no fun"? True: the first 3 hours are really hard, and the whole first day is hard and you ask yourself, "Why am I even doing this?!" But after that, it gets easier with each hour. And the further in you are in the omission, the more liberated you will feel. Others will celebrate you as a hero and can't imagine that it's possible. By that time, it will be almost normal for you and won't feel like going without at all. The benefits simply outweigh the risks.
Nice side effect: you'll even lose a few pounds, but that's not the point here. Not at all. It's about your body being able to do its job without outside interference. It's like when our boss frees us from everything that disturbs us at work and we can simply do what we started out to do at work. Good idea, isn't it?
That's exactly what you can do for your body. And it will thank you with an incredibly good mood. Because just like for us, it will feel like a liberation for your body. With what we take in every day, we demand a lot from our body. On the one hand, it should function easily and painlessly, and on the other hand, we add a few weights to it and make its life even more difficult. And that for years.
And that's why we're now hitting the pause button and simply letting go of the ballast. For a short time of exactly three weeks. 21 days. For example, if you are 45 years old now, these 21 days are only 0.1% of all the days of your life so far. So for such a short time you change your behavior. Sounds like it could be doable.
HOW DOES BODY RESET WORK?
It is amazingly simple. The basic principle is as follows: every 3 days you leave something out and keep it for the remaining days until the end of the three weeks. Instead of cutting out EVERYTHING all at once, this is a gradual process and that makes it easier.
It is NOT a diet, even though the book title "The Hormone Diet "* by Dr. Sara Gottfried suggests it is. It is a relief of the body without fasting, i.e. not eating anything at all. It is a gradual omission of loads for your body.
And this is how it works: red meat, sugar, fructose, caffeine, gluten, dairy products and toxins are simply no longer eaten during these 21 days. You start with red meat and after three days you also give up sugar and this continues with the other influencing factors. In the last three days you don't eat any of the above mentioned things anymore and after the 21st day you can see how you feel and decide how to continue.
WHAT ELSE CAN I EAT AND DRINK?
Very, very much.
GOOD DRINKS: Well, you can drink a lot of water, either pure or as herbal tea or ginger tea or lemon water. And in the beginning, green and white tea also works. And then golden milk with pea milk or almond milk or soy milk also goes. Hey, that's more than nothing.
GOOD PROTEINS: You can meet your protein needs through sea fish, shrimp, crab, chicken, eggs, legumes and soy products (always organic where feasible).
GOOD CARBOHYDATES: You can cover your carbohydrates with quinoa, pumpkin, sweet potatoes, carrots and parsnips, for example.
GOOD FATS: This includes oils such as olive oil, linseed oil, pumpkin seed oil and also avocados and nuts and seeds. A little coconut fat is also allowed, despite all the discussion about it, and of course ghee – the butter without milk protein, which is 100% fat.
But you'll hear from me in more detail over the days about what all goes and why we leave out certain things too.
We do it together. Means: I offer you that we can exchange ourselves in this time together by WhatsApp and ZOOM. It will only cost you your time. Together we can do it.
"Body Reset" courses take place about four times a year.

If you are somebodytoldme newsletter subscriber, you will be the first to know about it.
Are you a subscriber? Then subscribe via this link

 

*) The click on the link leads you to Amazon, it is a so called affiliate link. If a purchase is made through such a link, I will receive a commission. There are no additional costs for you. Amazon only saves the marketing costs. Where, when and how you buy the book is up to you.

Photo by Houcine Ncib, found on Unsplash – thanks, Houcine