There are many guidebooks. They prepare us for our sex life, for marriage, divorce, and children. They tell us how to cook vegan, which plants are the best for our raised bed, how to knit, emigrate, decorate rooms, do yoga, and breathe properly. Only why the body of the female homo sapiens abandons its owner at about mid-life and abruptly changes her view of herself and her universe is hard to be found on the shelves of bookstores or libraries. This body, which up to now seemed to us to be more or less quite intelligently designed, suddenly seems like the very simple and only rudimentarily thought-out project of an impostor. And if you look at all the species scurrying around this planet, it becomes clear: it only gets us and the whales. Menopause, the privilege of a few unfortunates. Or does it make sense in the end within evolution?
Anthropologists have long puzzled over why menopause exists. It contradicts the theory of natural selection, according to which every living being must above all strive to have as many offspring as possible and then pass on. Menopause is a mystery that, according to Darwin's theory, should not have made it through selection.
Besides humans, there are exactly only four species of whales that experience them. Researchers found after decades of research on an orca population in the Pacific Northwest that female orcas lose their reproductive ability around age 40 but can live up to 90 years, while males usually live only around 50.
Why does an orca cow live up to 50 years past her climacteric? The study of this question began with the so-called grandmother hypothesis. American anthropologist Kristen Hawkes had studied the Hadza, a group of modern hunter-gatherers in Tanzania, and found that grandmothers increase their grandchildren's chance of survival by spending time watching over them and helping them find food.
A similar approach was taken in the study of pre-industrial societies of Finnish and Canadian aborigines. There, too, it was shown that children with grandmothers had a better chance of surviving into adulthood.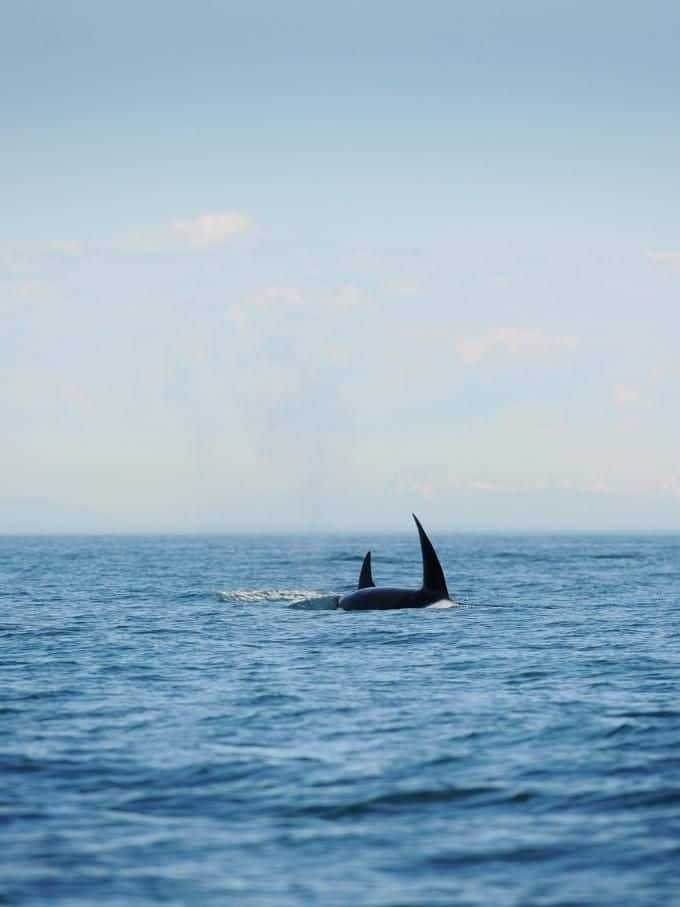 Intrigued by these results, researchers wanted to find out if a similar effect occurs in orcas. They evaluated a total of 40 years of data on births, deaths and other life events of two groups of orcas on the West Coast of the United States. Overall, the team analyzed the survival rates of 378 "orca grandchildren" and discovered that a calf's risk of death decreased when its grandmother reached menopause. In turn, calves whose grandmothers died had a significantly reduced chance of survival in the following two years.
Older female orcas after menopause had more resources to track down food, this was especially true when the main food source, salmon, became scarce. They no longer had to care for their own children and could share their life experience. Because the older females had accumulated a wealth of knowledge about their environment, they were able to lead their complex family group into more abundant feeding grounds. In this way, they ensured that the offspring of their so-called whale school could grow up, have children of their own, and secure the family's genetic material. In a word, grandma sacrifices her individual needs to secure the life of her family. Whether she meanwhile struggles with her body and her psyche just like we do is unfortunately not yet researched.
The next article is about doctors' marathons, about gynecologists who want to know why you still want to have sex and about senseless and sensible questions.