WHY DOESNOBDYTOLDME EXIST?
NOBODYTOLDME is advocating for us women to manage our menopause ourselves. That is why NOBODYTOLDME is made by women for women. And that's why we talk openly about everything that menopause entails. Because there is more to it than just not having your period anymore. The physical and psychological effects can be very different for each of us. We want to educate and empower women so that they can enter the second half of life stronger. The time is ripe. Because currently it looks like this:
Medicine is made by men for men. The male body is the norm. Guidelines are written by men. Diagnoses are tailored to men. Drugs are tested on men.
Women simply do not happen. Especially not women over forty who are in perimenopause, menopause or postmenopause. Although the consequences of a drop in hormones have long been proven. And although menopause affects half the population for many years, there is neither adequate information nor are there sufficient services for women. At best, those look like they are from the last century: old-fashioned, stuffy, uptight.
It is about time that that changed. That women are taken seriously in their midlife. And that they can actively shape their health. At eye level with their health partners. Not only when they are sick. But before. So that they do not get sick in the first place.
NOBODYTOLDME wants to be a home for exactly the content, products and services that women over forty need and want. And which enable every single woman to take her health into her own hands.
Behind NOBODYTOLDME is a team of women and also a few men. Among them are alternative practitioners, doctors and osteopaths. We introduce them here bit by bit.
About Christina C. EnzmannMD, PhD, NMCP, FACOG
Christina C. Enzmann, MD, Dr. med, FACOG, NCMP is a board-certified OB/GYN who was originally trained and worked in Germany at the well-known University-Clinic-Hamburg-Eppendorf. Her first years as a young physician she had the rare opportunity to be trained in gynecopathology and cytology and served initially as a liaison between the department of OB/Gyn and Pathology and was part of the cervical dysplasia clinic.  Looking  at things up-close and even better under a microscope has always been her passion.   
Her interest in surface cells and function was further deepened by her doctorial thesis in pediatric dermatology, where she examined measurable skin parameters in newborn throughout their first three month of life and correlated them with environmental factors and intrauterine exposures. During that time she learned a lot about the disruptive effects of bar soaps and detergents on skin and mucosal membranes.
Family reasons brought her the US in 2003 and after she had given birth to her two children she repeated her residency training in order to be able to practice. For her residency research project she picked up her  favorite theme and explored the correlation between intrauterine antibiotic exposure of the newborn and later development of allergies/ asthma and eczema. And ever since she believed in the importance of the maintenance of the human microbiome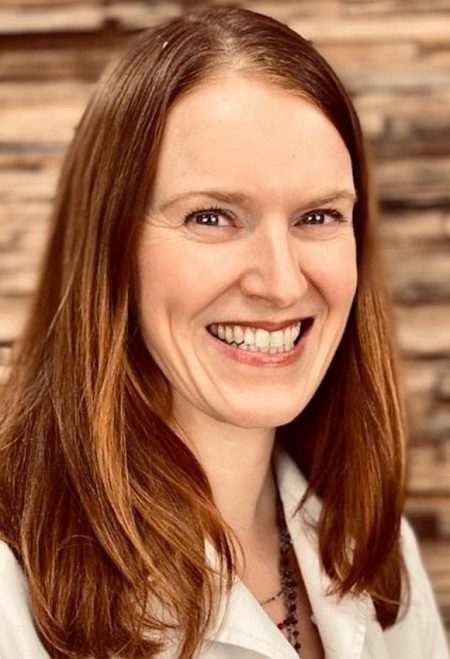 She started to work in faculty practice for the University of Maryland, and was soon again fascinated by vulvovaginal disease and disturbances of the vaginal microbiome and became an expert in clinical management of these disorders.
After spending 10 years as faculty at University of Maryland she is now seeing  patients in private practice.
Her other special interest are menopause,  minimally invasive surgical procedures and in-office hysteroscopies. She is striving to improve women's lives by educating women with heavy menstrual bleeding, fibroids and endometriosis about their treatment options. During her time as faculty at University of Maryland she had been a certified surgeon by the center of excellence of minimally invasive gynecology [COEMIG designee].
She is fluent in Spanish, German and French.
She lives with her two high school age children in Baltimore. 
Education
Medical School:
University of Hamburg School of Medicine, 2000
Residency:
Hamburg-Eppendorf University Clinic, 2003
Sinai Hospital of Baltimore, 2010
Certification:
American Board of Obstetrics and Gynecology – Obstetrics and Gynecology, 2013
Certified Menopausal practitioner – North American Menopause society, 2015
Previous employment:
Assistant professor and medical director of the faculty office at University of Maryland school of medicine 2010-2019
THE PEOPLE BEHINDNOBODYTOLDME